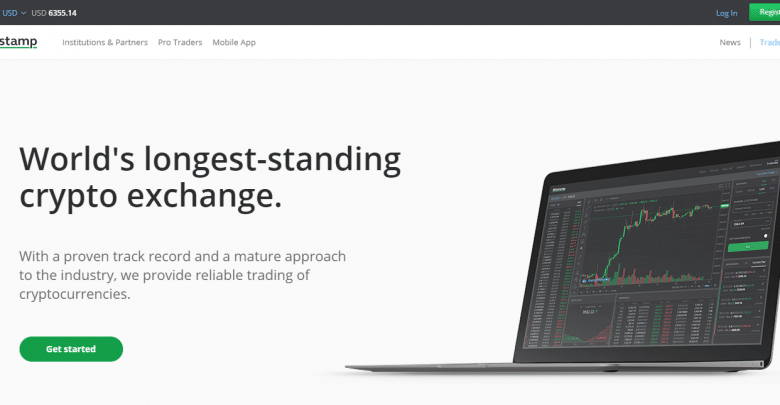 Conclusion
BitStamp is regulated and transparent. Two countries in the EU have licensed the platform. BitStamp are very diligent on customer service, and they do this by not only providing an easy to navigate user interface, but they also provide around the clock customer support. Bitstamp has been noted by the general public to be a good exchange platform, and there is no doubt about the quality of their services.
---
BitStamp Review
The introduction of cryptocurrencies exchange platforms ran a lot of fiat exchanges out of business. There are very few fiats to cryptocurrency exchanges left out there, but one of the oldest and still running is Bitstamp. This exchange has been in operation longer than most and is still offering very much needed services. They began operating in the early years of the previous decade, specifically the year 2011.
Just like a cat with nine lives, Bitstamp has witnessed the coming and going of various platforms. It has seen significant moments in the crypto industry, such as the 2015 bitcoin hack worth five million dollars. They have been around to see different digital coins come and go. Having experience in the exchange business comes with its perks, and one of them is the respect that it brings. Bitstamp has become a very experienced and respected platform in the industry today. They are known for the traditional currency/ cryptocurrency exchange.
Bitstamp, according to most experts, has survived what was the end of most platforms because of their high liquidity. A platform that does not have liquid assets on the ready stands a chance of falling. Maintaining the excellent liquidity on the platform reassures the customers of the safety of their funds, and there are increased activities on the platform.
Bitstamp is one of the excellent exchange platforms, and they have the regard of some of the most respected traders. For a company that outlived most platforms that existed at its formation, Bitstamp has always been the center of curiosity for analysts and experts. They have always been interested in knowing why the company is peculiar. This review would shed more light on the activities, features, merits, and demerits of this exchange platform. Their history is not left out as well. In the world of exchange platforms, Bitstamp is a big name, and with this review, it would become evident why they are at the top.
USER INTERFACE
The Bitstamp platform is famous for having one of the best interfaces known in the industry. Most platforms have a very unfriendly interface which sometimes makes a customer make mistakes or even worse achieve little in their business. Having a lousy user interface experience can discourage anyone from continuing with a website.
Bitstamp does not put its customers through such difficulties. The exchange platform is very much easy to browse and get your business done in very little time. It is not overly designed, so it is not complicated, but it is pleasing in its simplicity. It is suited for both an amateur and an experienced trader. They both can use it regardless of their level of expertise or experience.
The current users enjoy the ease of transaction on the platform, which is just very few clicks away. As complicated as most people make the buying and selling of cryptocurrencies, any trader with half a brain can find it easy on their own to buy or sell on the interface simply.
CUSTOMER SERVICE
No matter how user-friendly and straightforward an interface might be, if the customers cannot easily report or seek help from the operators or administrators of the platform, then they will not consider the service rendered to them as satisfactory. The users of a website that provides an exchange service will always run into some problems; they would have questions that might be very technical. They would need professional help and imagine the frustration if they cannot find help or get answers to the questions. They could lose their money, and there are fewer ways to lose customers and traders.
Bitstamp has around the clock customer support. The quality of customer support is outstanding, and they do not hesitate to respond to complaints about tickets. The customers get a very rapid response, and the issue, when they can quickly be resolved, is done for them. This excellent customer support makes it easy for traders to do their business, solve their problems, and stay happy with the platform. Their customer support does not struggle with language barriers. Some platforms use only one language to communicate with all their customers, and this makes it difficult for other nationals to address their problems. Still, here on Bitstamp, the language barrier is broken by the further language options provided for different users.
You can contact them with an email or a live chat. There is also a working business phone number that is always available on working days. So whenever a customer wants to reach out to the platform, they can do it with any medium they choose and wherever they want.
EASE OF VERIFICATION
A lot of exchange platforms take a lot of time in the verification of their customers. This verification happens whether the registering customer has provided the required documents for their confirmation. They just take so much time to verify their customers, which leaves them frustrated. It could take days or weeks for this verification.
Rigorous verification is like shutting the door on the face of a customer; they do not, most times, have the zeal to continue using the platform. Bitstamp understands the importance of quick verification. For that, they have made it easy for their customers who make available the required documents to be able to get verified within five minutes. It seems unbelievable, but from the beginning to the end of the process, it takes just five minutes to get it all done and move on to something else. Making verification simple for its customers is one of the reasons this exchange has outlived most others.
CREDIBILITY
As far as reliability goes, Bitstamp is untouchable, and the reason is simple. Exchanges list a vast number of tradable assets that they attract a lot of customers with, and at the end of the day, it will turn out that this platform lacks or has very low liquidity for the various assets they have listed. This lack of liquidity on its own begins to raise doubt in the minds of the customers.
Cash is significant on an exchange. It is a sign of financial security on every platform.
Bitstamp may not have an endless listing of financially tradable assets, but the modest number they have offered they have made sure that there was very high liquidity. There has never been a doubt on their credibility owing to the liquidity. They have sustained this feature about them for years unending.
Part of their recognized credibility is their naming on Bitwise's list of Real ten bitcoin liquidity benchmark. This list places them shoulder to shoulder with the best in the cryptocurrency industry. Bitstamp has been noted by the general public to be a good exchange platform, and there is no doubt about the quality of their services.
BITSTAMP'S ORGANIZATION
Bitstamp has always run its business with an organized team that allows them to efficiently and effectively serve its customers. They have a respectable organization that does not hide in the shadows. The campaign and promote their platform, and in extension, they encourage the crypto industry as well. They have helped a lot of people generate interest in cryptocurrencies and guided them to a point where they flourish. They had an unfortunate mishap some years back when their assets worth five million dollars, but since then, they have closed every chink in their organizational armor.
The ownership of the platform changed hands in 2018 when a more prominent company NXMH bought them for an amount no one is certain—being bought out by a big company such as NXMH increased their credibility profile. It means that they are legit and that they have potentials that are worthy of exploration.
SECURITY
After credibility, comes another feature that is very important to traders in the business of cryptocurrency exchange. The measure of a platform is by the security measures they take. For most platforms, they do not go the extra mile to protect customer data and funds. The problem of safeguarding funds and assets falls back to these customers who would have preferred the platform had a tightly woven security mechanism that protected them.
Bitstamp does not joke about security. They have excellent reviews from their customers in that aspect. It, first of all, teaches the customer how they can on their own prevent any theft or intrusion. They also give directions that will enable the customer to not leave loopholes for digital embezzlement on or off the platform. The customers can choose to use a hardware wallet.
The platform also supports and provides cold storage where they store away the customers' funds. Cold storage makes it nearly impossible for anyone to attempt to hack and steal from them.
Bitstamp is a Luxembourg based company, and it is incorporated there. They are a regulated exchange platform that has a license to conduct their business not only in Luxembourg but in over 25 countries in the European continent. Being restricted in Europe with the license to operate in over 25 countries crosses out any doubt anyone could have in the platform. They are partnered with some EU banks to ensure better and smoother transactions, and they can do this because of their regulations. It is a feat that not a lot of platforms can quickly achieve.
They can also not afford to engage in any business malpractices, including fraud, as the regulations will hound them for it. This reason alone is why they are even more credible than most other platforms.
BACKGROUND
Damijan Merlak and Nejc Kodric founded Bitstamp in August of 2011 as a currency exchange. They were registered first in the United Kingdom and Luxembourg in later years. The background of Bitstamp has never been uncertain and anonymous, like other exchanges. The founders are verified and can be held accountable for the activities of their business platform.
Bitstamp to caters to a large following and customer-base by design. They are present in up to 14 active markets in the cryptocurrency industry. They have offered a list of tradable assets that include crypto to crypto pairs and also fiat or government-issued currency to crypto pairs as well. They provide two pairs of ripple trading pairs that are ripple against the United States' dollars and ripple against bitcoin. Bitstamp is notably the first to support ripple gateway. They also offer significant cryptocurrencies such as ethereum, litecoin, and bitcoin cash. The options are never too little on Bitstamp. There is room for more traders that want to try their hand in a lot of assets on the platform.
PAYMENT METHODS
Bitstamp supports the use of a credit card as a payment method. The payment method is very convenient for all customers. They support the use of MasterCard and Visa. Platforms that do not support the use of credit cards by their customers as a payment method frustrate the ease of deposit and withdrawal, which should initially be seamless. Leave it to Bitstamp to keep it simple and convenient.
Some banks in the EU have partnered with Bitstamp, and they still co-operate now. The Switzerland based bank, Dukascopy, works hand-in-hand with Bitstamp to offer their own clients bitcoin options in the funding of their account. Another Swiss-based outfit, Swissquote, also partners with Bitstamp to get the cryptocurrency options available.
MOBILE APPLICATION
With the current position of the world today on technology, the traders of this era look forward to carrying out their transactions and monitoring their accounts from the comfort of their mobile devices. They quickly go to platforms that have mobile applications so that they do not always need to make use of a desktop to do their business. They need only internet access and their mobile phone to do whatever they want on their account from wherever they might be.
The mobile apps for Bitstamp are available on the App Store for users of Apple devices and Google Play Store for Android users. There are no limitations on the mobile app when compared to the desktop experience. The Bitstamp application program interface allows the users of the platform to do as they like with their accounts with automated software. The platform also lets you make up to over 500 requests in less than 10 minutes and not more than that.
ACCOUNT TYPES
Treading on Bitstamp, you will need to choose from either one of two accounts, which are the personal accounts and the corporate account. These two accounts are suited for different users, and they come with varying fees as well.
The Personal account is for an individual that does not engage in large volume trading, and they do this for and by themselves. The Corporate account is for larger volumes of trade and professionalism. The good thing about both accounts is that the fees for transactions on the platform reduce when the quantities increase.
FEES
The payment method that you choose on Bitstamp is what determines the charges attached to the withdrawal or deposit. When the deposit or withdrawal is made straight in the form of cryptocurrencies, then there is no charge at all. The options of credit cards and bank transfers have always cost more because of the third-party platforms involved.
It is also worthy of note that the least amount for a trade is five euros when the pairs traded are in Euros while the least amount for the dollar is 5 dollars for pairs sold in dollars. For bitcoin trading pairs, the least amount is 0.001BTC. These minimum trading amounts are the least you could find on any platform.
CONCLUSION
Bitstamp is regulated and transparent. Two countries in the EU have licensed the platform. They are very diligent on customer service, and they do this by not only providing an easy to navigate user interface, but they also provide around the clock customer support. They also offer the security of funds and data by keeping away funds in cold storage for protection, and they protect customer information. They are noted for their credibility, and they have received accolades for it. They have been around for a while, and they have the experience needed to run an exchange platform.
Conclusion
BitStamp is regulated and transparent. Two countries in the EU have licensed the platform. BitStamp are very diligent on customer service, and they do this by not only providing an easy to navigate user interface, but they also provide around the clock customer support. Bitstamp has been noted by the general public to be a good exchange platform, and there is no doubt about the quality of their services.
---
Tokenhell produces content exposure for over 5,000 crypto companies and you can be one of them too! Contact at info@tokenhell.com if you have any questions. Cryptocurrencies are highly volatile, conduct your own research before making any investment decisions. Some of the posts on this website are guest posts or paid posts that are not written by Tokenhell authors (namely Crypto Cable , Sponsored Articles and Press Release content) and the views expressed in these types of posts do not reflect the views of this website. Tokenhell is not responsible for the content, accuracy, quality, advertising, products or any other content or banners (ad space) posted on the site. Read full terms and conditions / disclaimer.