---
TradeFW Review
An uncertain economic outlook means that a lot of people are struggling to make ends meet or are unable to get closer to their financial goals. Even though there are numerous investment options, their returns are quite low and not in accordance with what you want. Obviously, too-high returns are impractical, but they should be reasonable enough, which is something that is becoming harder to find. In such a situation, people are looking for options that can provide them with solid returns whilst being easy to navigate. This is where trading comes in, as the financial markets provide the perfect opportunity to everyone for making money.
There was a time when these markets were not that easily accessible, but technology has changed things in a great deal. Nowadays, anyone can easily gain access to the financial markets and take advantage of their volatility to get closer to achieving their financial goals. These markets provide people with a horde of financial instruments for trading, which means that there are plenty of opportunities to choose from. There are volatile options for those who enjoy high risks and there are also choices for people with a low risk tolerance. However, the most notable part is that you don't have to have any experience to become a trader.
Even if you don't have any knowledge about the financial markets, you can still trade as there is no one stopping you. But, whether you are a newcomer or a skilled trader, you will need the services of a broker. Brokerages exist to help traders in connecting to the financial markets and for trading their chosen instruments with the required tools and platform. As online trading has gained popularity, the number of online brokers has also risen in order to keep up with growing demand. Thus, if you decide to join the trading space, you will not have to worry about not being able to find a broker.
Nonetheless, there is one challenge that you do need to overcome: choosing a broker from the hundreds of options available. No two brokerages are the same and you have to weigh your options before making your selection because you want to ensure that the one you choose is a good and trustworthy broker. This is of the utmost importance because you want to be able to trade without any hassle or worries, so you can fully focus on your trading activities.
To be able to make your decision, it is a good idea to delve deep and learn every possible thing about the broker that can have an impact on your trading experience. This is what you need to do in the case of TradeFW.
An Insight into TradeFW
| | |
| --- | --- |
| Broker | TradeFW |
| Website | https://www.tradefw.com/ |
| Trading Accounts | Standard, Gold, VIP and Professional |
| Minimum Deposit | $250 |
| Assets Coverage | Forex, Stocks, Indices, Commodities and Cryptocurrencies |
| Trading Tools | Charting and technical analysis tools, trading indicators, price quotes, negative balance protection, risk management tools and Expert Advisors (EAs) for automated trading |
| Education and Training | Yes |
| Customer Support | 24/5 customer support via email and phone number |
| Security Policy | AML (Anti-Money Laundering) and KYC (Know your Customer) policies, Investor Compensation Fund (ICF) |
| Parent Company | iTrade Global (CY) Ltd. |
| Regulation | Cyprus Securities and Exchange Commission (CySEC) |
Established in 2018, TradeFW is a European CFD broker that provides its clients access to a wide array of trading instruments. It was founded by iTrade Global (CY) Ltd., which has its headquarters based in Limassol, Cyprus. The broker is a fully regulated one, which means they follow international standards in regard to pricing, security and transparency. But, before you can move forward and make your decision, there are a number of other things you need to know about TradeFW.
The first thing that every trader should know about any broker is their regulatory status. When you begin looking for brokers for your trading activities, you will come across a combination of regulated and unregulated brokers. The latter deliberately come up with offerings, such as low trading costs, to attract people to their platforms, but you should remember that these platforms are very risky. Since they are not properly regulated, they tend to have lax security measures and can come up with their own policies. Regulated brokers, on the other hand, are subject to supervision by an independent authority and have to follow set rules and guidelines that are in the traders' best interest and can prevent exploitation.
As mentioned earlier, TradeFW was founded by a company based in Cyprus, which means that the broker is regulated by the Cyprus Securities and Exchange Commission (CySEC). This is one of the most renowned regulatory authorities in the world and gives traders peace of mind when it comes to the legitimacy and trustworthy nature of the brokerage. Moreover, this regulation means that the broker is also compliant with the MIFID II, which is the European Markets in Financial Instruments Directive, and was developed primarily for ensuring better investor protection.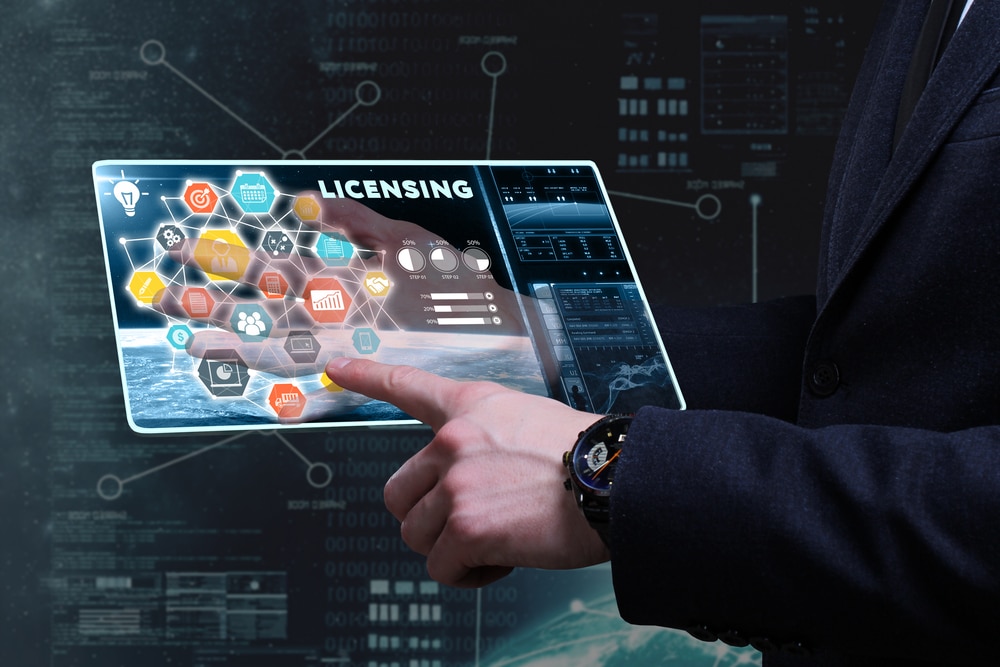 A CYSEC regulation means that TradeFW is an automatic member of the Investor Compensation Fund (ICF). This is undoubtedly a benefit to its clients because it means that the broker would have to pay compensation to them in the event in goes bankrupt or has to suspend its services for any reason. It is quite reassuring because it ensures that you will not lose your investment for any reason, other than trading.
After you have determined whether a broker is regulated or unregulated, your next step should be to know what assets you can trade when you sign up with them. Knowing what trading products a broker offers is essential, especially if you have a specific asset in mind for trading purposes. If you don't want to trade a particular instrument, you would certainly want to diversify your investment portfolio because that's the key to maximizing profits and minimizing losses. In that case, you would want a broker that can offer you a variety of trading instruments. No matter which category you fall into, you will be pleased to discover that TradeFW fits the bill.
As stated earlier, TradeFW is a CFD (Contract for Difference) broker, which means it doesn't require you to purchase the asset physically. Instead, you trade on the basis of contracts and make profits on price movements. Most importantly, the broker offers its clients CFDs on numerous assets, which gives you plenty of options to choose from. There are more than 170 CFDs that you will come across on the broker's trading platform and they are spread out over different asset categories. Some of the top options that you can explore are:
Forex: First and foremost, TradeFW provides its clients access to the biggest financial market in the world. There are more than 45 currency pairs available, which include major and minor ones. In fact, the broker has also included some exotic options for the more daring trades. Some of the top pairs you will find, include GBP/USD, EUR/USD, USD/CAD and USD/JPY.
Indices: Traders who are looking for lucrative investment options will find indices appealing. TradeFW is aware that some traders prefer to look at the big picture and trading this particular instrument lets them do so. You can find indices, such as S&P 500, FTSE 100 and NASDAQ on the broker's platform.
Stocks: Known as one of the world's oldest markets, the stock market has a ton of opportunities to offer to everyone. At TradeFW, you can take advantage of these offerings without any problems. The broker has included stocks of some of the biggest companies in the world like Apple, Google, Facebook, Microsoft and eBay. You can also trade Italian stocks, such as Fiat, Unicredit and ENI. Unique options like cannabis stocks are also available, which not many brokers can offer.
Commodities: To balance out your portfolio, TradeFW has provided the option of trading commodities, which comprise of a lot of products for everyone. There are precious metals, such as gold and silver included and even agricultural products like coffee, corn, wheat and soybeans. The broker has also added energies like natural gas and crude oil for trading.
Cryptocurrencies: One of the biggest financial instruments to have been introduced in the last decade is cryptocurrency. It has taken the financial world by a storm and has helped people in making great profits, due to which many are interested in investing in crypto. Consequently, TradeFW has added cryptocurrencies like Bitcoin, Ethereum and Litecoin to their offerings to ensure their clients can trade them.
Other than these trading products, you will also come across exchange-traded funds on the broker's platform. You are free to trade as many products as you like and diversify according to your convenience and ease.
The key aspect of a broker, which has made them critical to trading, is their trading platform. This term refers to the software that you use for opening and closing trading positions, keeping up with market changes, access market tools and execute your transactions. Without a trading platform, you will not be able to do anything and will have no way to access the financial markets. Hence, this particular offering of a broker needs to be truly exceptional in order to provide you with a solid trading experience.
If you do some research into top trading platforms in the market, you will come across the name of MetaTrader 4. The MT4 is the top choice of traders all over the world because this platform provides them everything necessary during trading and can also deliver a smooth experience to everyone. Plus, it is not too complicated, which also makes it easy to use for every trader, no matter what their background or trading experience may be.
Knowing this, TradeFW has opted to provide its clients with access to the MT4 suite of trading platforms. This means that the broker gives you access to various versions of the MetaTrader 4 and you are free to choose the one that appears to be convenient to you. The versions that you will find are:
MT4 Desktop: The first version that you will come across on TradeFW is the MT4 desktop trading platform, which needs to be downloaded first and then installed on your desktop PC. Boasting an intuitive user-interface, it is a powerful trading platform that provides superior trade execution combined with one-click trading. You will come across a range of customizable features on this platform, including charting and analysis tools, trading indicators, multiple order types and execution and navigator window. You can also use Expert Advisors (EAs) on the platform for automated trading.
MT4 WebTrader: For traders who don't want to download a trading platform, the TradeFW has added the MT4 WebTrader to their options. As the name indicates, this particular platform is accessed through the web i.e. you just need to log on to the broker's website to use this platform. It doesn't need to be downloaded or installed anywhere and can work on any device supporting a web browser. You just need an internet connection to be able to use this platform and it also offers one-click trading, charts and real-time price quotes, trading indicators, multiple order execution, technical analysis tools and account history access.
MT4 Mobile Solutions: Trading on the go has become one of the biggest trends amongst modern traders and in order to accommodate traders, the MT4 mobile apps have also been developed. TradeFW gives their clients access to these mobile apps and they can be found for both iOS and Android users. They have fully-customizable layouts with a responsive user-interface that makes them easy to use. Fast execution speeds, automated trading, different trading execution modes, charting package, real-time quotes, trading analysis, multiple screens and complete set of trading orders are just some of the features you can get through this platform. It enables traders to monitor their account from anywhere and make trades quickly and effectively.
With these trading platform choices, TradeFW has ensured that traders have complete freedom to choose the one they prefer.
No matter which broker you choose, a prerequisite is to open an account with them in order to be able to use their services. It is common for brokers to come up with different account types because every trader is different. Their experience level, risk tolerance and capital availability may vary and so, the different account options are provided to accommodate them. TradeFW is offering its services to global traders from every background. It doesn't matter whether you are a newbie or a seasoned trader, this broker can cater to your needs.
In order to do so, they have come up with different account choices that you can check out. A total of four options have been added and these are:
Standard: The first account choice that you will find at TradeFW has been developed mostly for newbies who are just beginning their trading journey. It offers spreads that start at 2.7 pips and you can trade a variety of assets through this account. The minimum contract size here is 0.01 and the maximum leverage provided to traders is 1:30. Hedging is allowed in this account and 24/5 customer support is also available. The broker has also added an account manager for guidance and access to educational materials and daily analysis is also given.
Gold: The second account choice that you will come across at TradeFW is the Gold account, which is the most popular one. It is meant for beginner and intermediate traders and the spreads are now starting at 2 pips. Features of the Standard account are made available in this one, with some changes. The minimum contract size is 0.05, but the leverage remains the same.
VIP: The third account choice that TradeFW has put together is meant for more experienced and skilled traders, hence the term VIP because they know what they are doing. Consequently, the broker has reduced spreads in this account to 1.7 pips and the minimum contract size starts at 0.1.
Professional: The last account choice that you will find at TradeFW is meant for professional traders. The spreads start at 1.7 pips, which are quite tight and the minimum contract size is also 0.1. However, the major change that you will come across in this account is that of leverage because you ca get 1:500 leverage in this account, allowing you to make bigger trades.
An important thing to remember about trading is that it requires investment from you. You will have to spend money in order to make returns, but how? This means that you have to add funds to the trading account you open with the broker. This also applies to TradeFW. When you open a trading account with this broker, you will also have to deposit money in order to start trading. To be able to do so, you have to look at what payment options the broker has added for you.
The first thing that you need to know is that TradeFW allows its clients to add funds in three currencies; EUR, GBP and USD. You need to deposit a minimum of 250 in your trading account to start trading and it can be in any of your chosen currency. Bear in mind that if you are using some other currency like AUD (Australian dollars), SGD (Singaporean dollars) or CAD (Canadian dollars), your funds will be converted into EUR or USD and conversion charges may be applicable.
As far as the methods available are concerned, a number of options have been added by TradeFW to make it easy for its clients to add and withdraw their money. You can use your credit or debit cards, which include Visa, Maestro and MasterCard, and the deposits will be added instantly. Withdrawals via this method are made on the same business day. You can also use e-wallets, such as Neteller and Skrill, for adding your funds and the transaction is also completed instantly. Withdrawals via e-wallets are also completed on the same business day.
Along with these options, TradeFW also lets traders use Powercash, including Sofort and Trustly, for deposits and withdrawals. The deposits through these methods can take 1 to 2 business days to complete, but withdrawals are done on the same business day. You can use bank wire transfer or SEPA for your payment options. In this case, deposits can take anywhere between 3 and 5 business days and withdrawals are processed on the same business day. But, the most important thing to know is that there is absolutely no commission charged by TradeFW on deposits. Withdrawal fees is applicable, but this will vary according to the method used and is quite minimal.
During the process of choosing a broker, the element of customer support should not be neglected because it can play a big role in the kind of trading experience you have with them. In the course of trading, you may have questions or may encounter a problem that needs to be resolved. In such situations, you will need to get in touch with the broker and this is where customer support becomes essential. If there are no or limited channels, it can create problems and even cause traders to miss opportunities.
At TradeFW, you will first come across an FAQ section where all Frequently Asked Questions have been answered by the broker. If you have any queries, you can visit this section on their website to look for an answer. However, if you have encountered a problem and need assistance, they have several channels you can use for contacting them. The details are available under the Contact Us section of their website. You can get in touch via phone, as they have provided several numbers for UK, Spain, Germany and Italy. An email address is also provided for seeking help or an online contact form can be filled out.
Conclusion
After considering the different aspects of TradeFW, you can use their services for making your way into the trading market.
---
Tokenhell produces content exposure for over 5,000 crypto companies and you can be one of them too! Contact at info@tokenhell.com if you have any questions. Cryptocurrencies are highly volatile, conduct your own research before making any investment decisions. Some of the posts on this website are guest posts or paid posts that are not written by Tokenhell authors (namely Crypto Cable , Sponsored Articles and Press Release content) and the views expressed in these types of posts do not reflect the views of this website. Tokenhell is not responsible for the content, accuracy, quality, advertising, products or any other content or banners (ad space) posted on the site. Read full terms and conditions / disclaimer.