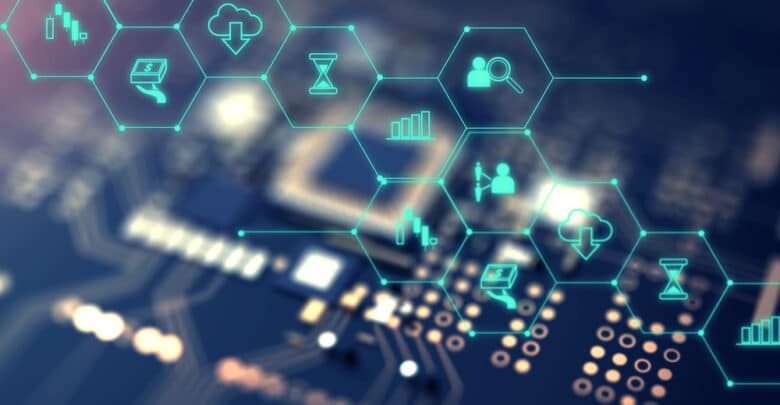 The blockchain realm is buzzing with the rise of projects that intersect with the domain name system (DNS). One standout is Handshake, which is turning heads for its potential to reshape our interactions with domains, especially in the Web3 era.
What's the Handshake (HNS) domain about?
Handshake offers a decentralized naming system that promotes direct peer-to-peer exchanges. It's a fresh take on traditional domains like .com or country-specific ones. Unlike the current system overseen by ICANN, where getting a top-level domain (TLD) like .gov or .edu involves a lengthy, costly, and centralized process, Handshake aims for a more streamlined, decentralized approach. The existing method could be more convenient and prone to security threats and potential biases. Handshake envisions a domain landscape where blockchain-driven domains are efficient, cost-effective, and secure, sidestepping the ICANN-controlled setup.
Comparing Handshake (HNS) and conventional DNS:
The prevalent DNS structure leans heavily on ICANN's root zone. For HNS domains to function, they need a Handshake-compatible resolver. While DNS and HNS share similarities, the trusted root zone file they rely on differs. The objective isn't to replace the current root zone with Handshake's entirely. Doing so would jeopardize existing TLDs like .com unless replicated on the Handshake blockchain, which seems improbable for now. As the internet grows and TLDs multiply, Handshake has set aside these TLDs, allowing managing bodies to claim them within three years, ensuring compatibility.
How does a Handshake domain operate?
Handshake's system mainly allocates web addresses through bi-weekly auctions. To join, users bid using Handshake's native cryptocurrency, HNS. The winning bidder pays the second-highest bid, adhering to a Vickrey auction model, ensuring fairness and efficient domain allocation. The Handshake blockchain mirrors Bitcoin's operations. Using Handshake's software, Miners vie to earn newly created HNS tokens by cracking mathematical challenges. Every 10 minutes, a new block is added, rewarding miners with 2,000 HNS—the total HNS supply caps at 2.04 billion.
What's the Purpose of a Handshake Domain?
Handshake domains serve a multitude of functions. They operate like regular domain names and are suitable for any online platform or service. These domains offer businesses an advantage by granting them enhanced autonomy and privacy in their domain space.
Some notable applications of Handshake include:
Subdomain Sales: Generate revenue by selling subdomains under your top-level domain.
Handshake Login: Securely and privately sign in using Handshake without a password.
URL Redirection: Utilize it for shortening URLs.
dLinks: Establish a decentralized content hub with Handshake.
Hmail: Set up an email using your Handshake domain.
dWord: Design websites anchored to your Handshake domain.
Nomad: Use Handshake domains as usernames on social platforms.
Website Creation: Employ platforms like Sia Skynet, GitHub Pages, Heroku, Vercel, or WordPress to craft a Handshake-based website.
Pros and Cons of Handshake Domains
Handshake domains have several benefits, such as increased privacy, more domain name flexibility, and the chance to engage in domain auctions. As the internet leans towards decentralization, services like Handshake might be viewed as more robust against domain hijacking or server downtimes.
However, there are challenges. To engage in domain auctions or access Handshake's services, users need HNS coins. This requirement might deter those unfamiliar with tech or cryptocurrencies. For newcomers, these alternative domains might seem more intricate than conventional ones, given their limited mainstream adoption.
The Road Ahead for Handshake Domains
The shift towards Web3 blockchain domain systems aims to offer users concise, user-friendly domains. Handshake domains and other decentralized domain services might represent blockchain addresses in this context. People could use phrases like "Transfer funds to jane.crypto" rather than a lengthy hex string, streamlining online domain usage. Handshake aims to contribute to this decentralized vision, emphasizing user data control, security, privacy, and decentralization.
Challenges persist in the domain landscape. Current domain registration and browser support predominantly rely on traditional systems. If ICANN introduces TLDs that clash with Handshake's, domain operation could become more complex. Given ICANN's significant influence, it remains to be seen if it will embrace decentralization.
If the domain landscape shifts towards decentralization, Handshake could dominate significantly if ICANN domains diminish. The future holds many uncertainties, and the fate of platforms like Handshake, whether they gain widespread acceptance or become a footnote in digital history, is yet to be determined.​
---
Tokenhell produces content exposure for over 5,000 crypto companies and you can be one of them too! Contact at info@tokenhell.com if you have any questions. Cryptocurrencies are highly volatile, conduct your own research before making any investment decisions. Some of the posts on this website are guest posts or paid posts that are not written by Tokenhell authors (namely Crypto Cable , Sponsored Articles and Press Release content) and the views expressed in these types of posts do not reflect the views of this website. Tokenhell is not responsible for the content, accuracy, quality, advertising, products or any other content or banners (ad space) posted on the site. Read full terms and conditions / disclaimer.