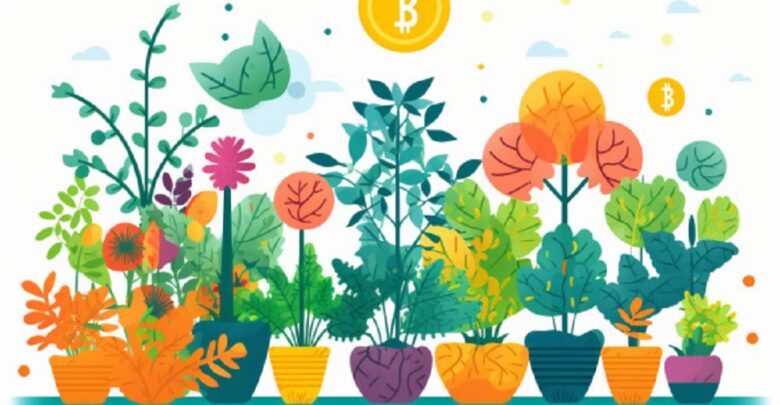 The crypto market is a wild place, but not all cryptocurrencies are bad. While all of them are subject to the same scary characteristics such as volatility, some of them can turn out to be good investments in the future, and we list the five that show the most promise here.
In deciding which crypto asset to invest in, you need to consider fundamental characteristics of the asset in question and based on that, you can reasonably predict how it will perform in the future. There is however no certainty with this, just as is the case with any other investment.
Based on key characteristics and current trends, here are the five cryptocurrencies with the most potential to grow in the future.
Bitcoin is a household name in the crypto space. In fact, there are people who don't know about any other cryptocurrency aside Bitcoin, and for good reason – it was the first cryptocurrency to be created. Bitcoin has grown significantly since its launch in 2009, reaching an all-time high of over $60,000 in 2021.
It has performed better than rival assets like gold and silver within its short lifetime, but it still has more room to grow because it is only a little over 10 years old. It isn't just the age that makes us see potential though.
Bitcoin's astronomical price adventures have caught the attention of corporate investors, many of which now own the asset on their balance sheets. Government policies are also not helping. This week, Michael Saylor said a central bank digital currency (CBDC) – which the US is considering – will only increase interest in Bitcoin.
Because of these factors and many more, Bitcoin is likely to soar higher and whoever gets it now has a better chance at making profits in the future,
Ethereum has its issues and is starting to piss the entire crypto industry with its crazy fees and congested network. However one thing we can't deny is that the Ethereum network continues to grow in spite of these challenges.
This is mainly because it provides a platform for building smart contracts and decentralized applications like none other. If that trend continues, the demand for ether – the native cryptocurrency – is likely to increase, which will increase the value.
Memecoins
I know – memecoins is a general name for joke cryptocurrencies. However, they're not so much of a joke anymore. For example, Dogecoin – with the help of Elon Musk – minted billionaires in 2021. That was an unexpected occurrence.
Should we talk about Shiba Inu? They all took the crypto market by storm, and not many people are willing to miss out in the next mega rally, so whales are loading upon these two currently. What's more? There are new ones coming up now, such as PEPE.
Tron Founder Justin Sun recently announced he will be going into trading of memecoins exclusively to donate the proceeds to charity. Is Sun is stupid? I don't think so.
Ripple's XRP – the controversial cryptocurrency that has battled the SEC for years. In 2020 when the case started, many exchanges delisted the token, but the stars seem to be aligning it its favor recently. In spite of the court case and delisting from exchanges, XRP is among the top performing assets this year.
To add to that, the company seems to be winning the fight against the SEC and if it does win finally, your guess is as good as mine what will happen to the token.
Solana is commonly referred to as the Ethereum killer and for good reason. It is designed to bring solutions to all the issues on Ethereum, including high fees and lack of scalability. The problem with Solana is the regular failure of the network.
If the team can focus on fixing that and continue to add value, the network has a huge growth potential and while it will not be easy, it can outgrow Ethereum given time and constant improvement.
---
Tokenhell produces content exposure for over 5,000 crypto companies and you can be one of them too! Contact at info@tokenhell.com if you have any questions. Cryptocurrencies are highly volatile, conduct your own research before making any investment decisions. Some of the posts on this website are guest posts or paid posts that are not written by Tokenhell authors (namely Crypto Cable , Sponsored Articles and Press Release content) and the views expressed in these types of posts do not reflect the views of this website. Tokenhell is not responsible for the content, accuracy, quality, advertising, products or any other content or banners (ad space) posted on the site. Read full terms and conditions / disclaimer.