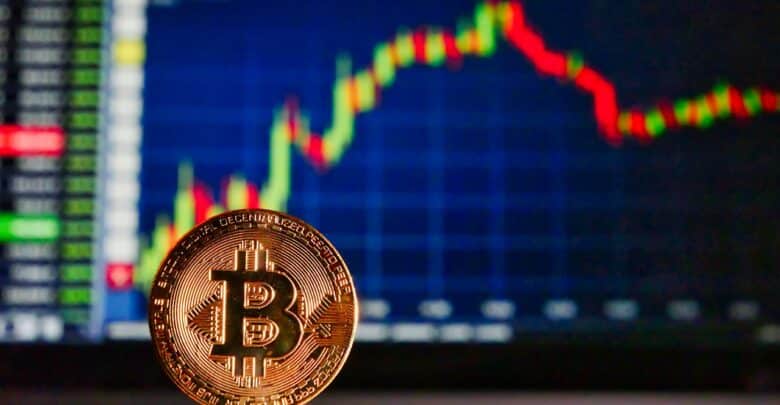 Conclusion
Read our AscendEX review and learn why we recommend this exchange for online trading and why it is not a
scam
, learn all you need to know in this AscendEX review before you sign up with the exchange.
---
AscendEX Review

Cryptocurrency has evolved over the years into a highly volatile item that is sought after by large financial firms as well as small investors. Everybody is interested in digital currencies now, therefore it's important to locate a reliable platform to use. You may use the information from this AscendEX crypto trading exchange review to help you think critically about your digital currency trading endeavors.
There is a need for more reliable platforms when it comes to cryptocurrency. Because of ongoing technological developments, it is now simpler to buy, sell, keep, and trade tokens. To purchase ETH for example, you must first register an account with a crypto exchange.
The importance of signing up with a digital currencies exchange that is licensed cannot be overstated. For a trade, safety conditions are taken. To that end, it should provide its customers with a certain level of care.
Security and anonymity of an exchange are the most highly prized features in the market, according to experts. Trading fees, ease of use, traffic, fluctuation, and quality are just a few of the essential characteristics of a platform. Considering all of these variables while analyzing an exchange is essential.
In spite of an excellent plan, an investor's success may be determined by the platform they utilize. Continue reading to know all you need to know about the AscendEX exchange. It is one of the finest crypto exchanges to get initiated with.
| | |
| --- | --- |
| Exchange platform | AscendEX |
| Website | https://ascendex.com |
| Variety crypto | 200+ |
| Account needed | Yes |
| Verification | Mandatory |
| Verification levels | 2 |
| Trading Platform | Web-based and Mobile Phone App |
| Payment Method | crypto deposit, debit card, or credit card deposit (Mastercard/Visa) |
| Customer Support | Email |
What is AscendEX?
AscendEX (previously BitMax) is a worldwide digital currency exchange platform that offers a complete product portfolio that consists of live, financial, and margin derivatives, stake functionality, and wallet options for just above 150 digital currencies including, Ether, XRP, and BTC. AscendEX was founded in Singapore in 2018 and serves over a million private and commercial customers from the Middle East, America, Asia, over 200 European countries and with a liquidity trading exchange platform and safe custody solutions, according to the company.
Because AscendEX supports a few of the sector's most creative initiatives from the DeFi network such as Serum, xDai Stake, and Thorchain, it has become a top exchange platform in terms of return on investment. An experienced executive team from big conventional financial institutions as well as crypto and tech firms co-created the Exchange alongside George Cao, CEO, and Ariel Ling [LinkedIn] (COO).
AscendEx Coin
Because AscendEX supports several of the market's most creative initiatives from the DeFi community such as Serum, xDai Stake, and Thorchain, it has become a top exchange platform in terms of return on investment. Customers of AscendEX get unique access to asset airdrops and the option to acquire coins at the earliest possible point of the asset's life cycle.
AscendEX Trading Services
Both experienced traders and newcomers may benefit from AscendEX, which offers superior choices for more complex crypto trading. Depositing money into a wallet allows for actions to be carried out promptly.
An exchange's service charges are one of the most significant aspects of its reputation. Traders should not pay an excessive fee for a transaction that may generate less profit than the charge. As a result, an exchange platform must be fair enough to charge its clients a reasonable fee for transfers or debits. Customers must always be able to afford the expense of the transfer within their means.
When calculating a customer's fee, AscendEX takes into account their day-to-day transaction percent in USDT and their monthly averaged ASD coin assets. The creator and receiver charges, for example, vary depending on whether you're dealing in huge currencies or crypto coins. It takes a minimum of 100,000 USDT in transaction total over a 30-day timeframe to reach VIP1 status, and just above 500,000,000 USDT in transaction volume to reach VIP9.
According to AscendEX's costs for extracting your digital currencies, it is among the most reasonable among the various exchanges. Charging 1 ADA for Cardano withdrawal, 0.0005 BTC for Bitcoin, and 0.01 ETH for Ethereum.
The layout of any crypto exchange site is just as important as every other feature. Easy navigation and an uncongested screen are very vital in user experience, and thus cannot be overemphasized.
It is easy to perform spot dealing with a wide range of unit combinations. Coin values appear at the top of the page, order book information appears on the right, and unit pairs appear on the left. Rather than having to seek this data separately, the final quantity is simply shown at the foot of the graph.
The AscendEX exchange platform provides its users with margin trading for BTC and other digital currencies. Up to 25 times leverage is possible with these. Margin wallets are immediately set up when you start an AscendEX wallet, and no cost is incurred if you refund in 8 hours.
Futures and Stock Trading
This company provides "perpetual agreements," which may be used to trade 15 different trading currencies with security in USDC or USDT and ETH or BTC. Provided as you own sufficient margin, you can keep longs or briefs in AscendEX perpetual agreements until they expire at any point in time. AscendEX's exchange platform enables futures traders to scale up to 100times, which is among the largest leverage levels in the market.
Here, traders may subscribe to a few of the best dealers on AscendEX and afterward try and emulate their transactions in real-time. Trades conducted on traders' profiles will be similar to those performed on the expert dealers' profiles.
If you're not confident in your day investing abilities, copy trading is a great opportunity to capitalize on possible earnings. Traders' monthly profits or losses, monthly gains derivatives assets, and subscription prices may all be found on the platform.
AscendEX API
In regards to AscendEX Pro APIs, they have modified their backbone infrastructure to handle them. The efficiency and reliability of the earlier iterations have been improved. When making or canceling purchases, you may now use both coordinated and uncoordinated API calls. Coordinated API calls will return the purchase outcome in one API call, whereas uncoordinated API calls will complete the transaction with the shortest downtime.
Several other enhancements include more comprehensive error codes, simpler API formats, and the ability to monitor the whole transaction lifecycle from inception to delivery with a single ID.
Nation & Cryptocurrencies Supported
When it comes to exchanging digital assets, AscendEX's exchange platform supports most nations in the world, with a few notable exclusions. Algeria, Belarus, Sudan, Iraq, Bangladesh, Côte d'Ivoire, Bolivia, Ecuador, Nepal, Cambodia, The US, Cuba, Zimbabwe, Iran, Liberia, North Korea, the Balkans, Syria, Burma (Myanmar), and the Democratic Republic of the Congo are among the nations that are not accepted.
From the highest market capitals to some of the smaller cryptocurrencies, they provide just above 150 distinct units and margin trading for over 50 coins, giving a broad range of options and combinations throughout the spectrum.
AscendEX Blockchain and Platform
Owners of ASD (Previously BTMX), AscendEX native coin, can enjoy a wide range of benefits and features through AscendEX, the company's trading platform. Stake your coins for APYs, get cuts on transaction costs, or utilize them to enhance your probability of winning the bidding. You may even buy scorecards with your coins to save on margin interest charges and get rewards points.
Holders get access to ASD alternative investments, bids, market projections, and unique coin private sale launches. In the case of airdrop prizes and financial profits, players can utilize specialized cards to double their earnings.
Transfers and Purchases
Depositing funds on AscendEX may be done in a variety of ways. One of which involves going to your electronic wallet and selecting a coin. Then you may copy/paste the deposit URL from AscendEX's Deposit tab into your electronic wallet, and transfer your coin to that account. AscendEX has a Withdraw tab where you may enter the deposit URL of the other account you wish to transfer coins into, and then click "Confirm" to receive the coins.
It's possible to buy cryptocurrency with fiat using a Visa/MasterCard debit card or credit card means (EUR/ USD/ UAH/GBP/TRY/RUB). USDT, BTC, EGLD, BCH, ETH, ALGO, TRX, and BAT are accepted commodities for purchasing. In addition, you may take the money and make payments out and into your checking account using these contactless payment methods.
Additional Features and Functions
AscendEX also offers so much more. Features like Stacking and DeFi Yield farming grant the ultimate money-making and trading experience for both expert and novice traders.
Over-the-Counter (OTC) Trading Solution
According to Prime Trust, AscendEX users have access to an OTC dealing option through Prime Trust, which is a US licensed confidence and curator. Each operation requires a deposit of USD 100,000 in Bitcoin, Ethereum, or Tether (USDT).
Coin stakes allow customers to receive incentives. To enhance the total ROI, acquired bonuses are instantly reinvested to produce a cumulative yield. To top it all off, the exchange platform includes a highly unique fast untangling function that grows the cash flow of biding coins, regardless of whether they are assigned to an extended bonding system. Also, assets that have been bide on can be used as security for margin trading.
Coins may be invested in BitTreasure for a significant profit. Funding duration and coin selection determine the total interest rate for your bid (30, 90, or 180-day terms are options).
Dual ASD Investment Cards
Extra motivation is the ASD Investment Dual Card. This can be acquired with ASD coins. If you acquire one of these cards, you can get a 5x capital gain on your trade with a ceiling of 10,000 ASD if you already have up to 10,000 ASD in your wallet at the time of the exchange platform payout pool calculation.
On AscendEX, users may tie up assets to receive output harvesting incentives. If you're looking for a decentralized cash market and loaning alternatives, they've got you covered. One of the perks of using this exchange for yield farming is that there are no energy expenses, and the group handles the backend connectivity to make the procedure as smooth as feasible using a "single tap" feature.
As a multipurpose coin, BTMX is used on the BitMax Exchange. In addition to those that are exclusive to the digital currency ecosystem, their coin has a wide range of applications and uses. The token has improved since October 23, 2019, when the exchange deployed a fancy new contractual approach, reducing the overall quantity from 1 billion to 787,683,613.
Set up an account by visiting their site and clicking "sign up" in the top right-hand corner. This will offer you two alternatives: confirming by email address or phone number. Users will input their personal information and then authenticate their phone number or email address by inputting the passcode given to their device after inputting their information.
To verify their identity, customers will have to present an Identity card or passport issued by the appropriate agency. Additionally, users must snap a photo with the login email address, AscendEX site, and the timestamp written on paper or parchment in their palm to ensure it's them.
How secure is AscendEX?
When it comes to digital currency exchange platforms, data protection should be a top priority. Any digital currency exchanges profile is just as secure as you make it, so be sure to keep it that way. As a result, you'll want to be sure you're taking benefit of every safety option your exchange offers.
Clients of AscendEX have access to a range of protective features that can help make their accounts secure. To establish a trader profile, customers will need a security code, which should be distinctive and contain a mixture of alphanumeric characters.
With Google Authenticator, customers may add levels of protection to their profiles by using two-factor verification. 2FA is enabled by going to Security Tab and scanning the barcode or typing in the private keys. All users of AscendEX must input the 6-digit key only accessible in the Google Authenticator application to gain access to AscendEX.
A complete combination of technical, relevant, and due process protections has been established by AscendEX to ensure the safety of all user information. Some of its digital content is maintained in a hot wallet to sustain the volatility of its market environment, while the majority are maintained in cold storage.
Customer support
Each of the company's workers has undergone thorough background checks before they were hired. Since the crew is dedicated, clients receive excellent customer service. A growing client base needs a support crew that is constantly ready to answer questions.
Financial advice is also provided by AscendEX, even if it is not a recommendation to purchase or take any action at all. Users may learn more about cryptocurrency and other relevant topics from the exchange. Anyone in business in the 21st century may receive feedback from consumers or notice an issue since innovation is progressing so rapidly. AscendEX's major method of communication is via email.
Email inquiries must be sent to the AscendEX account email address (support@ascendex.com). Select the relevant classification and subcategory, as well. You should be as specific as possible when describing the situation.
Conclusion
Because AscendEX offers so many features, it is effectively a "jack of trades" for crypto assets, from simple trading to sophisticated financial decisions, margin dealing, and staking, among other things. There's also an opportunity to claim a lot of money with ASD, the platform's native cryptocurrency. When put next to other platforms, their transaction costs are comparable but not consists, the cheapest. There is also no coverage, which puts your cash in danger. However, most platforms do not give protection to your holdings. Some merits to look at are; you may select from a range of offerings and pricing options, Many virtual currencies are accessible for an exchange, Details for several unique coins, interface with ease of usage, On the go simplicity with a fluid phone app, Alternatives for earning additional money from your Bitcoin include staking and yield farming.
Conclusion
Read our AscendEX review and learn why we recommend this exchange for online trading and why it is not a
scam
, learn all you need to know in this AscendEX review before you sign up with the exchange.
---
Tokenhell produces content exposure for over 5,000 crypto companies and you can be one of them too! Contact at info@tokenhell.com if you have any questions. Cryptocurrencies are highly volatile, conduct your own research before making any investment decisions. Some of the posts on this website are guest posts or paid posts that are not written by Tokenhell authors (namely Crypto Cable , Sponsored Articles and Press Release content) and the views expressed in these types of posts do not reflect the views of this website. Tokenhell is not responsible for the content, accuracy, quality, advertising, products or any other content or banners (ad space) posted on the site. Read full terms and conditions / disclaimer.