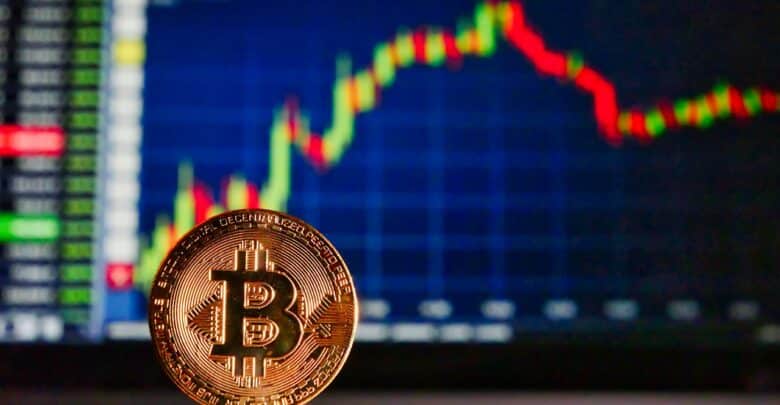 Conclusion
Read our Eqonex review and learn why we recommend this exchange for online trading and why it is not a
scam
, learn all you need to know in this Eqonex review before you sign up with the exchange.
---
Eqonex Review

The global financial system is changing and growing rapidly as a result of evolution and strategic technological advancement. This technological growth has been felt in various aspects of human lives most especially in the financial sector. It has brought about the rise and adoption of digital assets which when put in simpler words is popularly known as cryptocurrency. Cryptocurrency has over the years become a major instrument in the conduct of business transactions and settlement of debts. Digital assets and tokens are now globally accepted as a means of payment for the exchange of goods and services. In addition to this, advancement in financial technology has also brought about the existence of a cryptocurrency market where these digital assets are traded and exchanged. Within this market, tokens and digital coins are bought and sold with their prices rising and falling at different times.
The crypto market is presently one of the largest markets in the world as it enjoys trading volume amounting to trillions of dollars daily. Even with its huge trading volume, the market is still undergoing expansion as more people are embracing and adopting crypto transactions. The crypto market is however a volatile one where the rise and fall of token prices are influenced by events and general happenings in the world. To trade on this market, however, there is a need for the service of a cryptocurrency exchange and this is where Eqonex exchange comes in. A crypto exchange provides individuals a platform and an avenue to transact successfully and do business while using tokens as a trading instrument. Crypto platforms also give individuals and crypto enthusiasts an insight into the workings of the market in general and other useful information including the price of coins and exchange rate.
However, in deciding to invest in a crypto platform, certain factors should be considered. One such factor is whether or not the crypto exchange is regulated. To a crypto investor, a platform that is regulated often seems like the best choice for him. This is because any platform which is regulated is bound by law to adhere to certain regulations and restrictions which are enforced by some regulatory bodies established by the government. These restrictions are put in place to ensure that the conduct of crypto exchanges is honest and full of integrity and not misleading and deceptive. Regulated platforms give their users confidence and trust in the platform.
Another factor often considered before using a crypto exchange is whether such a platform is centralized or decentralized. Each type of exchange has its advantages and disadvantages and so investors have to know which one suits them better and which they prefer. Eqonex exchange is a trusted cryptocurrency exchange where users are guaranteed the best experience in crypto trading and a high chance of profit maximization. Within this review, all the necessary information on the Eqonex exchange and how it works would be made available allowing crypto enthusiasts to learn more about the platform.
| | |
| --- | --- |
| Exchange platform | Eqonex |
| Website | eqonex.com |
| Variety tokens | 8 |
| Account needed | Yes |
| Verification | Yes |
| Verification levels | Two |
| Trading platform payments | Crypto deposits from wallets, bank transfers. |
| Customer support | Twitter, Telegram, Email, Help Center, Instagram |
| | |
What is Eqonex Exchange?
Several crypto exchanges are in the market today with each offering various products, however, Eqonex exchange stands out among the numerous platforms. This is because the crypto platform which was established on the 26th of May 2020 is solely focused on creating a transparent environment for trading where individuals can transact with confidence and assurance of success. It is a centralized digital asset platform that is headquartered in Singapore and is opened by Diginex Limited. As a sign of its seriousness and commitment to individual crypto development, the platform is a regulated one thus assuring continued existence. Most crypto trading platforms often include other instruments like stocks and indices which can be quite bulky and confusing. For this platform, the focus is on cryptocurrency as it is a crypto-only trading platform and this fact presents it in a different light to crypto lovers.
Its focus on crypto also means that users are treated with utmost priority and aided to gain more in terms of profit from using the platform. Even though the platform is a relatively new one, with just about a year of operation, the trading volume recorded daily is quite high. This can be attributed to the platform's concentration on crypto trading alone which makes it easily understandable and convenient to use especially for novices and amateur traders. Another wonderful aspect of this platform is that it offers all the participants of a certain trade the chance to equally view the order book. This feature boasts of high transparency and accountability which the platform is known for.
This policy of transparency holds sway to the extent that in the platform there is no provision for internal market makers. This means that all the platform's users, whether individuals or institutions, are provided with the same information for trading. The centralized platform is also not concerned with making profits its own trade as users' satisfaction is a priority.
Eqonex Trading Services
Buying and selling cryptos on this platform is made easy as no other instruments are being traded here, thus making it easy for new investors to navigate and use. This crypto platform supports buying and selling of crypto by both institutions and individuals. Even with their inclusion of institutional trading, the platform provides equal trading information to both parties and this is what upholds its status as a favorite platform among crypto investors. This exchange platform is also a specialist in the trading of crypto derivatives with which it offers users a huge chance of success.
Spot trading is also offered on this platform thus increasing users' chances of maximizing profit. This crypto platform intends to help individuals channel their resources wholly into cryptocurrency which is to a large extent a very profitable venture. Being a new platform, it offers about ten trading pairs for users to choose from, tokens that have been verified and ascertained for their stability and price performance. This assures users of a warm trade experience as they would be transacting with digital assets that have gathered a level of stability over time.
How Does The Exchange Work
As the crypto exchange is focused on helping individuals make the right investments when cryptocurrency is concerned, trading on this platform is quite easy compared to some other ones. Like most crypto platforms, the first step to conducting transactions is registering and owning an account. For this platform, the account can either be an individual one or an institution. This registration is necessary to ascertain the status of a user to provide adequate security and prevent scams and frauds. Owning an account involves providing useful personal details such as the names, cell phone numbers, and email address of the user. After providing these details, a confirmatory mail is then set to allow the user to verify this newly opened account. Once the verification is complete, you have essentially concluded the initial step and would need to do more to ascertain your commitment to crypto trading.
Before your account would be open to trade freely on the platform, there is a need for two-factor authentication and the completion of a know-your-customer process. The two-factor quantification is carried out to protect the user's account from possible breaches and hack attempts while the KYC is to assure the platform that the user is human and not a robot. This KYC process would involve the upload of certain documents attesting to the national and legal status of the user such as legal identification, national passport, and so on. Upon submission, these documents are passed through several databases for review and verification which may take days. After the identity verification is completed, your account can now be used freely for trading and crypto transactions.
Deposits of fiat currencies can be made directly from the bank through transfers. This however would require establishing a connection between your bank account and the platform. Crypto wallets can also be utilized for making deposits for which there is no minimum amount. Once you intend to deposit, you get to choose the mode through which you intend to pay which could be fiat or crypto. The firm largely supports crypto deposits seeing that it focuses solely on crypto trading and transactions. At a time where digital asset trading is quite key and can be sometimes challenging, this platform helps to simplify the business process and encourage more participation.
Withdrawal And Deposit Fees
As it is a platform that is largely interested in customer satisfaction, the fees usually attracted by withdrawals and deposits are limited. The crypto platform in itself does not charge any amount for withdrawals. Usually, the fees associated with withdrawals are network fees which are quite unavoidable. These network fees are paid to the respective blockchain and token being withdrawn and not to the trading platform. So payment is made upon the withdrawal of listed tokens such as Bitcoin and Ethereum and the fee is also paid in the value of the respective withdrawn token.
This also applies to making deposits as each means of payment charges different fees. With bank transfers, deposit fees are received by the bank through which the transaction was done. Crypto deposits similarly attract such fees which in most cases are little. Such low fees are indications of the platform's readiness to encourage the buying and selling of tokens by individuals and institutions. Unlike other exchanges that have high trading fees, a major discouraging factor, the fees attracted in trading on this platform are relatively small. Makers in transactions are charged 0.08% while takers attract 0.09%.
In addition to this, the trading platform offers discounts on trading volume at certain periods, an action that encourages investors, especially individuals. This discount is usually valid for thirty days during which transaction fees are substantially reduced. Conducting trades on this platform is a highly rewarding venture as users' chances of success are increased. This and many other reasons contribute to the continuous use and conduct of crypto business by individuals and institutions.
Exchange Security
Digital assets are instruments and assets which require a high level of security to keep and retain in possession. Knowing this, most platforms that deal in such assets tend to pay good attention to security. For this platform, security is one of the topmost priority and this is seen in the various processes undertaken by the firm to prevent theft and money laundering. The first of these steps is the KYC process which is done to ascertain the identity of every user. The platform also provides anti-money laundering checks daily and this contributes to the creation of a safe and secure trading environment. These checks are carried out to ensure and allay all fears and possibilities of money laundering. In addition to this is the two-factor authentication process which helps to secure the account of individuals against hacks and breaches. This security feature is important as most crypto thefts that have occurred in recent times have involved individual wallets and accounts.
The authentication is also compulsory for every new user whether they wish to trade or not to ensure uniformity of all the accounts being hosted on the platform. Being a regulated platform is also an indication of the firm's security as it is under certain restrictions and regulations which also essentially guides its operations. This implies that all investments made by users are safe, secure, and intact which is an added advantage to the platform.
Exchange Interface
Most new users often get confused and find it challenging when trying to make crypto investments on other platforms, but this exchange offers a different experience. Customer satisfaction is very important to the platform and as such, this is evident in the platform's interface. New crypto enthusiasts are specially put into consideration as the platform's interface is easy to navigate and use. The platform's operations, products, and services are outlined and revealed in the simplest way possible thereby eliminating any possibility of confusion or misinformation. The simplicity of the interface allows users to quickly get familiar with it and to become more accustomed to the crypto world.
Furthermore, this platform not only allows you to conduct crypto transactions but also provides relevant information which is aimed at increasing your knowledge of cryptocurrency. The platform is partitioned to provide a section for crypto education where users are informed about the various terminologies and development in crypto and global financial development in general. In addition to providing knowledge relating to crypto, the platform offers strategic news about token developments and innovations. Usually, this news is provided regularly and this keeps users up to date at every point in time. This way, users stay informed about the various tokens of their choice.
Customer Support
For every firm or platform to be successful, there is a need for steady contact and interaction between such a firm and its users as this would improve the level of trust customers have for the platform. Customer support on this platform is superb as it is dedicated to meeting the needs of every user and obtaining essential feedback. This feedbacks which may be positive or negative, helps the crypto platform decipher the certain areas in which improvement is needed and expected.
For users of this exchange, it is the easiest way to convey complaints, grievances, and technical issues as customers' emails are always attended to quickly and treated as a priority. It is also advisable to tender complaints relating to issues concerning your account directly to the form's email as it contains sensitive information. You can also forward vital questions and inquiries to the platform's email which would be attended to quickly.
The platform uses this medium to make strategic announcements about developments and recent happenings involving it. Through this medium, users and investors are kept informed of the events and activities carried out on the platform. This way, they enjoy a relatively elevated status as they are always informed of events.
Users of the platform utilize this messaging app to rub minds, share ideas, opinions, trading skills, and advice with one another irrespective of nationality or physical location. This medium is also used to keep users abreast and up-to-date as regards developments in the platform. It is however wise not to disclose details of your account on any social media asides from email complaints as the safety of your account can be threatened by such an act.
Even with the numerous exchanges available in today's markets, this platform continues to stand out as one whose focus is solely on crypto trading and customer satisfaction. The platform aims to help investors trade confidently and conveniently in a secure financial environment thus increasing chances of market success. With this platform, the trading of tokens and digital coins is given a different outlook and experience as it has an interface that is easy to navigate and understand.
Conclusion
Read our Eqonex review and learn why we recommend this exchange for online trading and why it is not a
scam
, learn all you need to know in this Eqonex review before you sign up with the exchange.
---
Tokenhell produces content exposure for over 5,000 crypto companies and you can be one of them too! Contact at info@tokenhell.com if you have any questions. Cryptocurrencies are highly volatile, conduct your own research before making any investment decisions. Some of the posts on this website are guest posts or paid posts that are not written by Tokenhell authors (namely Crypto Cable , Sponsored Articles and Press Release content) and the views expressed in these types of posts do not reflect the views of this website. Tokenhell is not responsible for the content, accuracy, quality, advertising, products or any other content or banners (ad space) posted on the site. Read full terms and conditions / disclaimer.