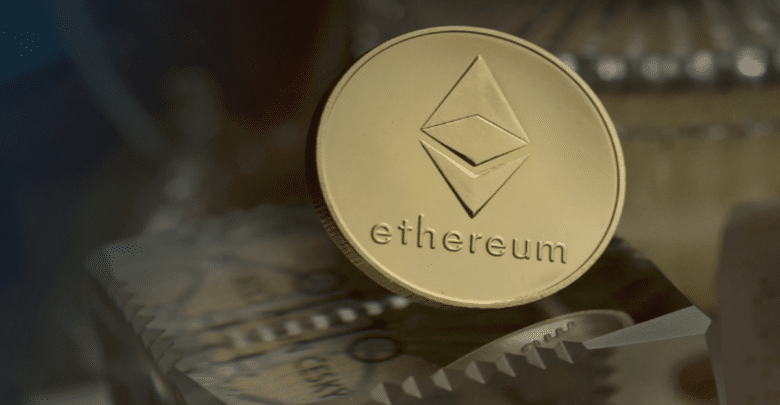 Conclusion
Read our Exrates review and learn why we recommend this exchange for online trading and why it is not a
scam
, learn all you need to know in this Exrates review before you sign up with the exchange.
---
Exrates Review
As a result of the current push towards cryptocurrencies, more and more people accept cryptocurrencies as a form of payment worldwide. Since then, a new crypto trading industry has developed, with several exchanges springing up in the last five years. Today, we'll be providing you with the Exrates exchange review. A crypto exchange that has been in operation for a few years and is still growing. Is it risky to use Exrates? Is it really necessary to use it? What are the advantages and disadvantages?
The information in this review will assist in making an informed decision about whether Exrates is the best exchange for your trading requirements. To assist you in making the best decision possible for your specific situation, this article will provide you with an overview of the cryptocurrency exchange platform known as Exrates and information on how they are performing in the market, and key information on how their platform works. By doing so, you will be able to make the most informed decision possible for your specific situation
Exrates is a cryptocurrency exchange that hasn't gotten a lot of attention, so it's relatively unknown in the world of cryptocurrencies. Fortunately for you, our Exrates exchange review will assist you in deciphering it. We'll tell you who they are, what features they have to offer, and how to sign up for an account and get started right away! Therefore, please grab a drink and take a seat while we explain everything about the Exrates exchange.
As a bitcoin enthusiast interested in making a long-term investment in bitcoin, several platforms are available to assist you in gaining an understanding of the cryptocurrency market.
| | |
| --- | --- |
| Exchange platform | Exrates Exchange |
| Website | https://exrates.me/ |
| Variety Crypto | 114 |
| Account Needed | Yes |
| Verification | mandatory |
| Verification Steps | 2 |
| Trading Platform | Web-based, mobile application |
| Payment method | Wire transfer, Credit card |
| Customer Support | Email, phone, Facebook, Twitter, telegram |
What Is Exrates Exchange
Founded in 2016, Exrates has been operating as a cryptocurrency exchange / digital asset exchange since that time. This was before the cryptocurrency initial coin offering (ICO) craze began during the 2017 crypto bull market. In addition, according to an Exrates exchange review, the company's website is available in several different languages, including English. A significant disadvantage is the limited amount of information available about them, particularly on their website. As a result, it isn't easy to distinguish between what is true and what is not.
Furthermore, according to an Exrates exchange review, they provide service to the cryptocurrency space through no fewer than 119 active markets. The company also provides traders with access to a variety of currency pairs, including fiat to cryptocurrency as well as cryptocurrency to cryptocurrency. They appear to have a substantial trader base, with nearly 150,000 traders. Because of this, it appears as though they can provide ample liquidity for the majority of currency pairs.
They provide a feature that allows money transfers between users of their platform to be accomplished through the use of nicknames. A review of the Exrates exchange reveals that they are also running an experimental "prediction lab" dubbed "Exrates Lab" open to the public. When a Bitcoin prediction is incorrect, they deposit 0.01 BTC into a special fund, the proceeds of which appear to be used to fund a monthly lottery.
Exrates appears to be providing a highly professional coin listing service in conjunction with several well-known cryptocurrency outlets, according to their website. What a shame that their trading website and platform do not reflect the same level of professionalism as their trading operations. Both in terms of content and in terms of visual design.
However, according to its website, Exrates is now headquartered and registered in Estonia, under the name of DexTechnologies OÜ, a company that was previously registered in Switzerland. Estonia is one of the most notable among the few countries globally, with specific and clear regulations on cryptocurrency exchanges and licensing. Exrates' website states that the exchange has an "Official European Union License" for cryptocurrency trading, which indicates that the EU regulates the exchange. However, a review of the stock exchange reveals that Exrates also has a presence in China.
Exrates Trading Services
With Exrates, you have the option to trade in over 100 different cryptocurrencies. On this platform, you can trade all of the popular cryptocurrencies as well as a few minor ones, and the exchange is constantly adding new cryptocurrencies to its inventory. It is also possible to access Exrates' services through mobile devices. The Exrates app can be downloaded for free on both Android and iOS devices.
Whether you are a seasoned trader or just starting out, Exrates provides an advanced charting feature that enables traders to view orders, positions, and price alerts in real-time.
Exrates Trading Fees
Every trade takes place between two parties: the maker, whose order is already on the order book at the time of the trade, and the taker, who places the order that matches (or "takes") the maker's order on the order book at the time of the trade. Makers are so named because their orders create liquidity in a market, thus earning them the title. By matching the orders of makers with their own, takers are the ones who remove this liquidity from the market.
The trading fee charged by Exrates to takers is 0.20 percent. Makers receive a slight discount on the trading fee, with trading fees totaling 0.15 percent of the total. Compared to the industry norm, which has traditionally been 0.25 percent but is now edging towards 0.10 percent -0.15 percent, these fees are lower or in line with it.
Withdrawal and Deposit Fees
It is possible to make deposits using a wire transfer and credit card at this exchange. So far, you have an account with one of the following payment processors: Advcash Money, Perfect Money, NixMoney, LiqPay, Interkassa, Privat24, QIWI, or Payeer. The fiat currencies that can be deposited through those services are the US dollar, the euro, the Ukrainian hryvnia, and the Russian ruble.
The information provided above can be beneficial, particularly for newer cryptocurrency investors. It is possible to deposit and withdraw fiat, which is extremely convenient for traders.
Exrates charges a withdrawal fee of 0.001 BTC for each BTC-withdrawal processed. This fee is a little lower than the industry standard. For example, the global crypto industry average BTC-withdrawal fee was approximately 0.0006 BTC per BTC-withdrawal when we conducted a full-fledged empirical study on it. In today's world, however, we see more and more exchanges charging 0.0005 BTC per BTC-withdrawal, leading some to speculate that 0.0005 BTC is beginning to become the new industry standard.
Exrates' withdrawal fees, on the other hand, are a little higher than the global industry average.
Verification/ Authentication
This procedure is carried out to improve the security of both the user's credentials and the resources that the user can access. Authentication methods based on single-factor authentication (SFA), where the user provides just one security factor – typically a password or passcode – provide a higher level of security than two-factor authentication (TFA). Two-factor authentication methods entail a user providing both a password and a second factor, typically either a biometric factor or security token, in addition to their password.
Two types of two-factor authentication are available to us.
Through email;
Through the use of Google Authenticator.
By default, email authentication is enabled for all users, regardless of their role. To enable two-factor authentication through the use of a Google application, follow these steps:
Select "Profile" from the drop-down menu in the right upper corner of the main page. Go to the "Security" tab, and then click on the "Enable" button next to the Google app authorization point. Installing the Google Authenticator app on your smartphone is a good idea. Scanning the barcode with the application is required. In the input field, type the 6-digit code that was provided by the application. Confirm that two-factor authentication is enabled.
Exrates API
The Exrates API is intended to make it easier for traders to gain access to all of the features of the Exrates platform while also allowing for full integration with their products and platforms. They appear to provide a REST API. At the very least, this API allows for the automation of some of the available actions through the web-based interface.
Security
Exrates has developed an error-free platform to protect your data and has been designed specifically for this purpose. Advanced cryptic algorithms, as well as additional security functionality, protect Exrates against the threat of hackers who may cause damage to the exchange's current cold storage mechanisms.
The vast majority of the exchange's digital assets are stored in separate "cold" wallets. Access to these wallets is restricted to highly specialized team members only to increase the level of security available. From the platform or its servers, it is not possible to gain access to exchange assets. To ensure that the site and trading continue to operate properly, this exchange has implemented several activity restrictions as well as automatic blocking of excessive activity. A cybersecurity team and automated security systems monitor the status of the servers and suspicious activity around the clock.
Automatic security systems check and control all changes made to the account (password, personal information, balance, and so on). They also keep track of any changes in the IP addresses that are being used to access your account. These details are sent directly to the account holder via email, and they are also visible to the account manager. Users who have been manually blocked or who have been subjected to automatic blocking are transferred directly to the exchange administrator for manual confirmation.
In the event that additional security measures are implemented
The use of two-factor Google authentication (2FA), which all users can connect to through their account settings, is the first.
Know-Your-Customer (KYC) verification
The administration reviews all requests to restore access to your account or 2FA on a case-by-case basis. Automatic security systems monitor and transmit balance changes to a specialized team member for verification and other team members for confirmation. Malicious programs or additional extensions will have no effect on this process, whether it is running internally or externally.
Exrates Trading View
A recent redesign of the exchange's visual appearance has given it a more fresh and contemporary appearance.
The trading interface on this platform is straightforward and intuitive, and it appears to include all of the features that a typical trader would require. It includes a trading order book (of course), some charts, an online chat feature, and a news and trading history feature, among other things. In addition, the trading pairs on the exchange are divided into three categories: bitcoin trades, US dollar trades, and pairs with local currencies, which are referred to as "Local markets.".
Exrates Interface
Exrates incorporates a user-friendly and straightforward interface for its customers. This could be due in part to the fact that its target audience is primarily comprised of novice traders. As a result, the interface contains the bare minimum of tools that a trader would require to complete a transaction.
Traders can see their orders in the order book next to the chart provided by the trading view. A comprehensive order book is maintained, with the volume of the pairs viewed changing on a regular basis. Moreover, despite its apparent simplicity, the chart contains several useful tools. Users can track the movement of prices in real-time and use various tools to conduct market research and trade analysis. The different types of orders that traders can place on the platform are listed below the order books.
Exrates, like the majority of cryptocurrency exchanges, only accepts Limit orders and Market orders. This is set up so that traders can buy and sell coins with relative ease, with up to 100 percent leverage trading being available. In addition, the history tab of the trading platform allows you to review the history of your Buy and Sell options transactions.
When it comes to the number of trading pairs available, Exrates outperforms the competition. The coin is divided into two markets: the top market, which contains the most popular coins (BTC, ETH, USD, and USDT), and the junior market, which contains the more obscure coins. It is also simple to switch back and forth between the two options.
Mobile Support
In addition to the website, Exrates offers a mobile application that can be downloaded on Android and iOS platforms. The app does a good job of simulating the website, allowing users to buy, sell, and trade without being tied to a desktop computer or laptop. However, keep in mind that the app has received 77 one-star reviews on the Android operating system, so proceed cautiously when using it.
Customer Support
A comprehensive customer support system is available through Exrates, and users can lodge complaints through one of several different channels. In addition, users can communicate with the site through online chat, email, and a ticket system. Despite this, users have expressed dissatisfaction with the automated responses they have received through customer support chats. Email responses have also been reported to be slow and to require a significant amount of time for response.
Its FAQ section is well-designed, with the most frequently asked questions and practical solutions for the most common problems that customers encounter. However, there are still some features that we believe should be included in the customer support section of the website.
Consider that there is no phone number listed on the website, nor is it stated on the website how long its customer service representatives handle cases.
Conclusion
While Exrates is a website that provides trading with alternative cryptocurrencies that you may not be able to find anywhere else, the fact that there isn't much information available about it causes us to be on the lookout for anything suspicious.
The exchange itemizes five things as the most significant advantages of using the Exrates-platform. First, they feature a high-performance trading engine that can handle a huge number of transactions in a short amount of time. (10,000 transactions per second). Second, they provide assistance around the clock. Third, to ensure a smooth operation of the trading interface (see below), a "Single Page Application" is used. Fourth, more than 95 percent of the company's assets are kept in cold storage. Finally, you can trade more than 600 different trading pairs on this platform. This is a significant increase in the number of trading pairs you will find on any other online trading platform.
However, it provides a diverse selection of trading pairs for Bitcoin, USD, and ETH. In addition, Exrates provides access to coins that are not available for trading anywhere else.
Overall, we believe that Exrates is a fantastic exchange for trading alternative cryptocurrencies that aren't available on other more popular exchanges. We would, however, issue a strong cautionary note: proceed with extreme caution.
Conclusion
Read our Exrates review and learn why we recommend this exchange for online trading and why it is not a
scam
, learn all you need to know in this Exrates review before you sign up with the exchange.
---
Tokenhell produces content exposure for over 5,000 crypto companies and you can be one of them too! Contact at info@tokenhell.com if you have any questions. Cryptocurrencies are highly volatile, conduct your own research before making any investment decisions. Some of the posts on this website are guest posts or paid posts that are not written by Tokenhell authors (namely Crypto Cable , Sponsored Articles and Press Release content) and the views expressed in these types of posts do not reflect the views of this website. Tokenhell is not responsible for the content, accuracy, quality, advertising, products or any other content or banners (ad space) posted on the site. Read full terms and conditions / disclaimer.