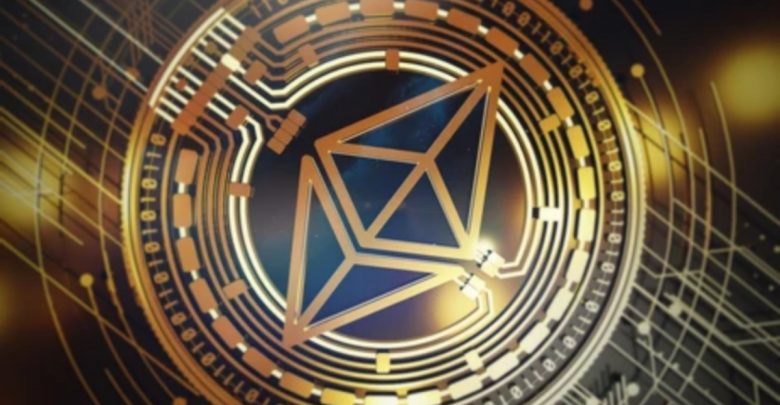 Conclusion
Read our FTX review and learn why we recommend this exchange for online trading and why it is not a
scam
, learn all you need to know in this FTX review before you sign up with the exchange.
---
Please Read:
– Sam Bankman-Fried Requesting the Court to Dismiss Charges Over FTX Fallout
– Sam Bankman-Fried Explains His Story In New Letter
– Tucker Carlson – FTX Was "Clearly" a Ponzi
– Sam Bankman-Fried Has Been Arrested Over FTX Crash. True?
– A Beef Between Sam Bankman-Fried And Changpeng Zhao? The Truth
– Consequences Of The FTX Crash For The Crypto Industry
– Paradigm Joins Sequoia Capital in writing off FTX Stake
FTX Review
Over the years, Bitcoin, Ethereum and other cryptocurrencies have evolved. They are highly sought after by investors who wish to make profits off them. These investors either purchase from other investors who have cryptocurrencies in stock or from exchange platforms. These exchange platforms tend to simplify the whole process for these investors. This FTX review is meant to assist these investors in making a choice of the exchange platform to use from the multitude available.
Over the years, many have ventured into different markets to create wealth for themselves, their families or their associates. Although it is said that money is not everything, one thing we can all agree on is that money is a problem solver. Therefore, the quest for money never ends, as long as problems keep coming. In this regard, digital marketing has become a reliable method of wealth creation.
There is this flexibility that digital marketing offers. You may choose to do it full time or as a peripheral business. Whichever way you decide upon, digital market still grants time to carry on with your day to day activities while earning top dollar on the side. All these business dealings can only be convenient on a trusted exchange platform. Although the choice of exchange platform rests solely on the shoulders of the trader, this review may make the choice an easy one.
| | |
| --- | --- |
| Exchange Name | FTX |
| Website | FTX.com, FTX.US |
| Mobile support | Yes(mobile app) |
| Account Types | Tier 1, Tier 2, Tier 3 |
| Trading fee | Yes |
| Withdrawal fees | Network charges |
| Security | 2 factor authentication, strong password system |
What we Know about FTX
This is an exchange platform that was built by traders with years of experience for use by other traders; offering a plethora of innovative products and services. This platform was built to meet most of the needs of professional traders while still retaining simplicity for beginners.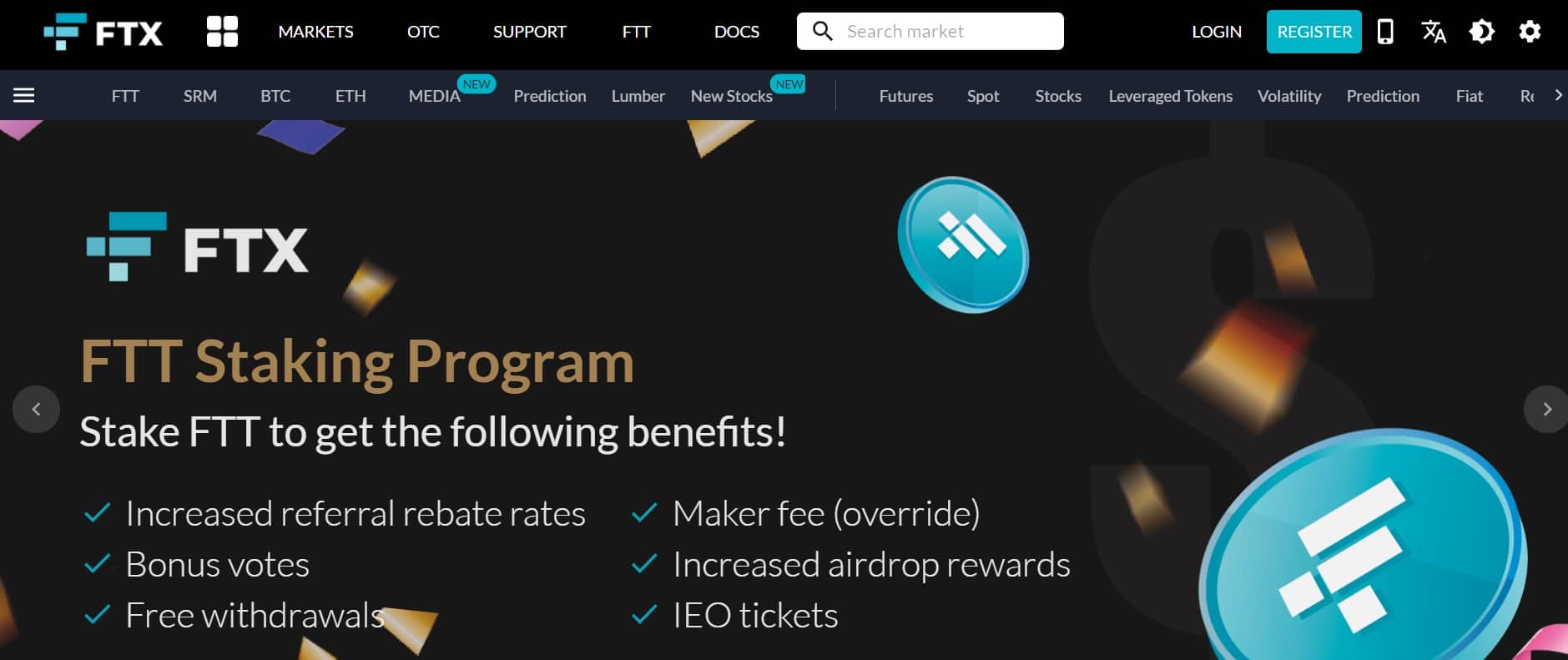 FTX was founded in 2018 by Sam Bankman-Fried and Gary Wang who are currently CEO and CTO respectively. Both have a lot of experience, having worked on very renowned companies in the past, and are graduates of the prestigious MIT.
The CEO and CTO have collaborated long before the launch of FTX, as they are also the founders of Alameda Research Ltd, which deals in quantitative trading and provides cryptocurrency liquidity.
The entire team of FTX is made up of young professionals with a wealth of experience. Nishad Singh, FTX's current head of engineering once worked as a software engineer for Facebook. He is a Berkeley alumnus with an electrical engineering and computer science degree. Other members of the team are Dan Friedberg who serves as general counsel. Before FTX, Dan headed the cryptocurrency practice and the Payment Systems group. He graduated from Wisconsin. To round up this amazing list is Jen Chan, the FTX chief of staff who was a high ranking staff at Alter Domus, Hong Kong and holds a degree in Accounting from the Hong Kong University of Science and Technology.
These young professionals head the affairs of FTX and have brought their wealth of experience working with renowned powerhouses around the world to ensure that FTX delivers on all its potentials. With a team as rich as this, what could possibly go wrong? These experts have made trust and transparency their core value as they made their LinkedIn profiles available to the public. Company backers include Binance, FBG Capital, One Block Capital, and Proof of Capital.
FTX Exchange is registered in Antigua and Barbuda and has offices in Hong Kong.
Account Types
The platform operates three types of accounts known as Tier 1, Tier 2 and Tier 3. These accounts vary mostly in withdrawal restrictions and details the platform demands.
Tier 1 account demands only the email, name and residential country of the account holder. This type of account has a withdrawal limit of $2000 which may go as high as $9000 dollars if the daily trade is higher than the transfer volume.
Tier 2 goes deeper in the information required as the platform demands the name, email and residential country just like tier 1 account in addition to date and place of birth, address and proof of address, asset description, a government issued passport, a picture of the user holding their ID and a piece of paper with FTX and the current date handwritten. This account type offers unlimited daily withdrawals of crypto.
For Tier 3, all the details provided in Tier 2 are required with an addition of a recent proof of address which may be bank statements or utility bills. It also requires a recent bank statement of the account the user will deposit or withdraw from. The Tier 3 also offers unlimited daily withdrawal limit and over the counter wire transfers.
Security Mechanisms of FTX
Security on financial platforms is a basic need which cannot be neglected. It is fundamental, not just for sites that have financial dealings but, for all sites that wish to be safe from hacks and data leaks.
It is expected that an exchange platform has security measures in place to safeguard itself and the details of its users. FTX delivers on this as the platform has various features to endure the safety of the exchange and user information.
These security features of the FTX exchange are:
Emphasis on Password Strength and 2 Factor Authentication
On FTX, potential clients opening an account are expected to have a very strong password that combines special characters, numbers and alphabets with no predictability, on each account. Registration on the platform is not approved when the password is not compliant with the set pattern. There is a bar that notifies the user of the password strength just underneath the space where the password is typed.
Furthermore, a 2 factor authentication is required before completing transactions on any new account. Also, FTX places a priority on the protection of all debits. A 2 factor authentication is placed on all withdrawals on the exchange along with another password to authenticate withdrawals.
Change of Password and Removal of 2 Factor Authentication Temporarily Halts Withdrawals
When the status of an account is altered, such as a change in user password or a removal of the 2 factor authentication, withdrawal on that account is denied for a period of 24 hours.
FTX Tracks and Notifies Clients Over Suspicious Activities
This is another very important security feature of the FTX exchange platform. FTX sends a notice to any user when there is a suspicious attempt at login on their account. This notice is sent to the user irrespective of the provision of the 2 factor authentication. This simply means that the system still notifies the user of the attempted login even when only the username and password are punched in. This is to make sure that it is the user, and if it is not, the user could choose to immediately change password or take other suitable measures to safeguard their account.
Customisable Login Permission for Subaccounts
This is another way to ensure that the accounts of users are safe. FTX allows the original owner of the account to permit other people to access their account. The user creates logins that are customised with set restrictions.
This action could be done on the account security section of the user profile. The login tab there helps create a customised login. The permissions that can be customised include:
Subaccount: the user may limit the login to only a single subaccount or grant access to all accounts.
Read-only: this type of login can only view the account but not perform any action such as withdrawal, transfer or trade. However, this action allows for the download of trade history and navigation of the site.
Can Withdraw: allows the external login to withdraw from the account.
Trading-only: allows for trading and other actions but not withdrawal.
Read-only-subby: there appears to be a type of subaccount known as subby. This action only grants access to such accounts.
Furthermore, authenticating a custom login can be done in two different ways. This is either by visiting the uniform resource locator next to the custom login you wish to use and copying it. Alternatively, you can go to the direct login page of the exchange and pick the type of login you want. It is that easy.
Every action that involves trading or withdrawals on the FTX exchange requires the 2 factor authentication to go through.
Manual review for illegal transactions
FTX has taken major actions to curb the illegal transactions that are carried out using cryptocurrencies. The platform has sought the help of Chain analysis to checkmate dubious transactions using its Chain analysis, KYT product, which is the solution for money laundering in the crypto world. Along with a manual review of excessively large and dubious debits and credits, FTX has another security advantage.
The presence of an Insurance Fund
FTX has an insurance fund in place of over $20 million in case any need arises. However, the high level security and low industry liquidations have made sure the need to use this insurance fund does not arise.
A Variety of Deposit Methods
FTX allows a variety of deposit methods on the platform ranging from crypto to fiat. There is also a provision for clients to transfer money directly from their banks, in different currencies ranging from the dollar to the euro. Deposits using credit cards are also authorised on the exchange.
Furthermore, users can make transfers in crypto to the platform. FTX uses the 1:1 to credit the user's wallet once transfer is completed.
A Very Simple User Interface
FTX has designed its platform in a way that both established traders and beginners will navigate without any hassle. The current arrangement of the page has a bar on the side granting the user easy access to so many windows including the trade history window.
In the middle of the user interface is a trading chart incorporated with trading video, famous for having modernised trade characteristics. Clients can comfortably use the chart to put order limits or cancel them at a given price level.
Just underneath the chart lies the book that users may use to compare prices and bid. Trade volume may also be adjusted using a slider that calculates and displays liquidation price.
The FTX platform leaves its clients in charge of their positions by offering different methods for entering and leaving a trade.
Furthermore, there are different order types to choose from depending on which one the user finds suitable for their desired function.
In general, FTX provides a very simple user interface that professionals and beginners alike will not find too complex to use.
Availability of Leverage on the Platform
There are leveraged tokens on FTX that go as high as 101x although FTX only permits a maximum leverage of 10x as a safety measure.
These leveraged tokens are around 45, presenting an easy way for clients to seek leverage; the tokens that rise and those that fall for a given time are in charge of maintaining their balance.
Trading Futures
FTX offers the option for clients to trade at preset prices. This feature is known as futures and it is a form of agreement on trading at a price that has been set prior to the trade. FTX supports outright futures on a selected number of cryptocurrencies like BTC and LINK. FTX also permits index futures, allowing traders trade multiple pieces of cryptocurrency conveniently. This ranges from large capitalisation coins to small capitalisation coins. Also, exchange and privacy tokens can be traded.
MOVE Contracts on FTX
This is another amazing feature that the exchange has. MOVE contracts, as the name implies, involves movement. Not the movement of people, but price movements, is the determinant of trade. FTX allows clients to trade on a given coin due to the change in the price of that given coin while risking only a small amount of money; and the movement could either be upward or downward.
This is a rare feature and it has attracted so many new clients. They expire according to the amount of BTC and it could be on a daily, weekly or monthly and quarterly basis. The major factor that determines it is the general volatile nature of the BTC over a given period of time.
FTX Options Contract
FTX allows it users an options contract that limits rights to carry out to only the expiry date. This feature grants the user the right to sell a prime asset at a pre-set price and date, albeit not a necessity. These trades could have leverage, either long or short. After all the required details for setting up the options contract are provided, FTX gives an order to source a bid or offer a deal within a 10 seconds window. These contracts can be customised.
FTX Spot Market
There is also a spot market on FTX. This allows a client to use normal methods to buy and sell crypto via orders matched in the market. Major crypto like Bitcoin and Ethereum could be traded on the spot market.
FTX Predictions Market
This is a feature of the platform that allows users place bets. The user may bet on any real life happening and win or lose. The contract settles at 100 when it is a win and goes down to 0 when it is a loss.
FTX over the Counter Desk
This is a feature that supports the purchase of a large amount of tradable assets as it is more suitable to buy such amount of assets over the counter. In general, experienced traders go for the OTC option due to the possibility that the order book may not have enough to carry out the trade.
In a competitive master class, FTX charges nothing for this. There is also an OTC quote whose main aim is to give users more information.
Great Customer Support
In order for its users to have a hitch free experience, FTX offers an excellent customer support system. The site and app are simplified and have chat rooms where communication may be done in over 10 international languages.
For users who still find it difficult to use the exchange, FTX took measures to guide them, through a channel on YouTube.
Simple Conversions
Users of the FTX platform have it easy converting crypto within their accounts and trading all the derivatives with just one wallet.
FTX Comes with a Dark Mode
The FTX has a dark mode for users who may not want to use the light mode or who are allergic to white light. This makes for an easier navigation.
FTX Owns a Native Token
FTX has its own native token; the FTT which when accumulated provides some advantages which include trading with very low fees.
FTX is Regulated
The platform is regulated and recently registered as an MSB in the United States with full services set to launch as early as May. It is currently operating a beta version and the company is also working towards getting MTL from states in the US.
Conclusion
The FTX exchange platform has proven to be up there with the best crypto exchange platforms on offer. The platform offers liquidity which is something traders love and it offers a range of other products.
The platform offers the option to purchase Bitcoin and other cryptos easily. It also offers futures on cryptocurrency on the very popular and the not so popular tokens.
Furthermore, the team behind this platform is very skilled and experienced in their own right, as before establishing FTX, they had worked in other renowned tech companies and had gone to some of the most prestigious schools in the world. It is expected that such a team with a very good level of experience will deliver on the promises of FTX. The platform has also proven to be very suitable for beginners due to its easy to use interface and excellent user support which is sure to answer every question that beginners may have, on how to use the platform.
Conclusion
Read our FTX review and learn why we recommend this exchange for online trading and why it is not a
scam
, learn all you need to know in this FTX review before you sign up with the exchange.
---
Tokenhell produces content exposure for over 5,000 crypto companies and you can be one of them too! Contact at info@tokenhell.com if you have any questions. Cryptocurrencies are highly volatile, conduct your own research before making any investment decisions. Some of the posts on this website are guest posts or paid posts that are not written by Tokenhell authors (namely Crypto Cable , Sponsored Articles and Press Release content) and the views expressed in these types of posts do not reflect the views of this website. Tokenhell is not responsible for the content, accuracy, quality, advertising, products or any other content or banners (ad space) posted on the site. Read full terms and conditions / disclaimer.