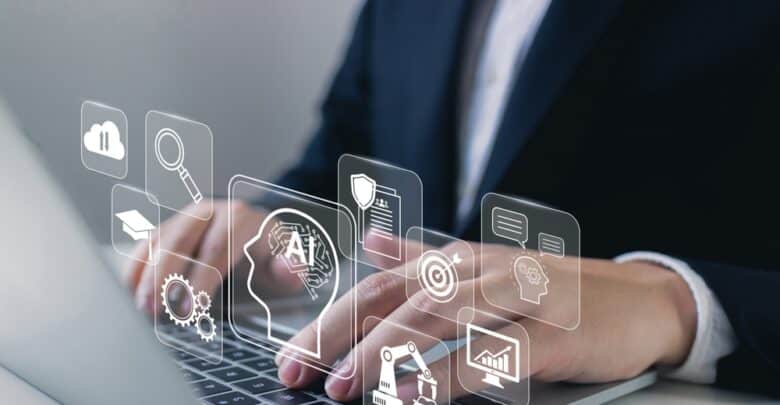 Media firms have been attempting to handle the quick rise of artificial intelligence. On the one hand, most have prohibited its internal utilization. On the other hand, others have opted to use it.
Most major media firms have taken a position against permitting AI, for instance, ChatGPT by OpenAI, into newsrooms. Additionally, they have denied permission for the technology to scrutinize their web information. 
Mainstream Media Firms Resist Web Crawler
Numerous reports claim that several mainstream media firms, for instance, the New York Times, Reuters, and CNN, have sought to avert GPTBot, OpenAI's web crawler, from accessing their information. It was introduced on August 8 to enhance future ChatGPT frameworks by indexing website information.
A report by CNN revealed that other media and news firms, for example, The Washington Post, Disney, ESPN, The Atlantic, Insider, Bloomberg, and Axios, have done the same thing. Further, giant houses like Vox Media and Conde Nast have also implemented measures against artificial intelligence.
Artificial Intelligence Intensifies Urgency to Resolve Content Utilization
Danielle Coffey, News Media Alliance's chief executive officer and president, divulged to a CNN reporter that artificial intelligence would lead to an intensified sense of urgency regarding addressing content utilization and misutilization.
So far, the technology's developers have encountered lawsuits concerning copyright violations from materials utilized in model training. On July 12, Google got a lawsuit linked to its then-new artificial intelligence data-scraping privacy rule. Before that, Meta and OpenAI were sued by Sarah Silverman, an author, for failing to acquire permission prior to using her copyrighted work to train their systems.
In April, News Corp Australia's chief executive officer was in the lead when he claimed that ChatGPT and associated artificial intelligence systems should pay for all consumed news.
To Prohibit or Not to Prohibit
Media firms are not the only ones that have taken steps to prohibit the utilization of artificial intelligence chatbots in the workplace or prohibit the system from accessing content. In May, Apple and Samsung barred the internal utilization of AI chatbots, for instance, ChatGPT, owing to concerns regarding the models' outsourcing of sensitive internal information.
Before that, numerous financial service organizations, for instance, Citigroup, Bank of America, JPMorgan, and Goldman Sachs, also prohibited the internal utilization of generative artificial intelligence tools.
On June 26, members of the House of Representatives were prohibited from utilizing all artificial intelligence chatbots except ChatGPT since it incorporates 'critical confidentiality attributes' that can aid in safeguarding delicate information.
Media Accepting Artificial Intelligence-For Better or Worse
Despite most people implementing interventions to avert the technology's invasiveness, some have been watching it and experimenting with it. Netflix, an entertainment giant, seems to be considering its incorporation in one means or another based on July job listings providing high-paying roles. Recently, BuzzFeed, a media site, closed its news department and dismissed 180 workers. In its first quarter call, it claimed it would be 'leaning into artificial intelligence.'
An example of a wrong idea to include artificial intelligence in media happened in May. In this case, an Irish daily newspaper was compelled to apologize after mistakenly printing an article generated using the technology. It asserted it was 'intentionally deceived' into believing that a guest writer's identity was human. Nevertheless, it ended up being artificial intelligence.
Artificial Intelligence for Enterprise
An August 28 report showed that the concern affects clients, with almost 75% expressing concerns regarding firms' unethical utilization of artificial intelligence. This follows OpenAI's release of a ChatGPT AI version for organizations, with four times the consumer version's power. It asserts that the enterprise form is two times faster than the GPT-4 and has improved security and privacy standards.
Before the enterprise-focused chatbot's release, an AI and IBM blockchain professional claimed the model has numerous 'significant risks' for business utilization. Further, they primarily involve the risk of jeopardizing subtle internal information, a considerable issue for most of the previously mentioned firms that prohibited chatbots.
---
Tokenhell produces content exposure for over 5,000 crypto companies and you can be one of them too! Contact at info@tokenhell.com if you have any questions. Cryptocurrencies are highly volatile, conduct your own research before making any investment decisions. Some of the posts on this website are guest posts or paid posts that are not written by Tokenhell authors (namely Crypto Cable , Sponsored Articles and Press Release content) and the views expressed in these types of posts do not reflect the views of this website. Tokenhell is not responsible for the content, accuracy, quality, advertising, products or any other content or banners (ad space) posted on the site. Read full terms and conditions / disclaimer.