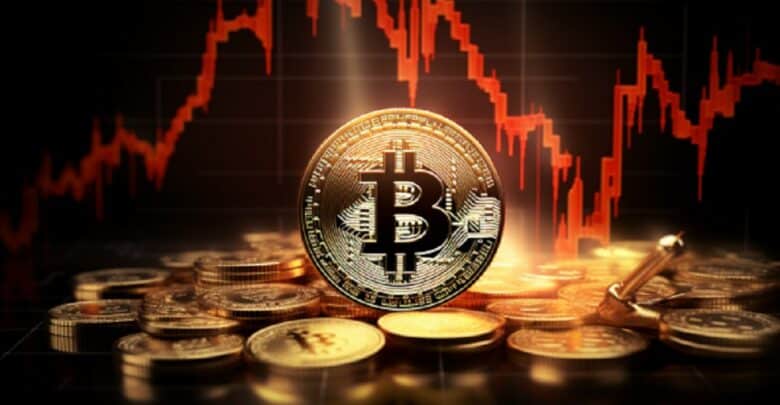 MicroStrategy Incorporated is one of the prominent corporate behemoths known for its massive holdings and continued accumulation of Bitcoin (BTC). In a new development, the company has announced its intention to offer up to $750 million in Class A common stock, with attractive potential returns for its investors.
MicroStrategy's latest filing with the United States Securities and Exchange Commission (SEC) suggests that the company has laid the groundwork for selling its prized Class A common stock shares. The proposed sale can generate up to $750 million for the firm.
The announcement comes after MicroStrategy struck a notable collaboration with Canaccord Genuity, Cowen and Company, and Berenberg Capital.
Another Round Of Massive Bitcoin Acquisitions?
MicroStrategy's consistent promotion of the benefits of Bitcoin has made it one of the most ardent supporters of the leading digital asset among institutional players. Nevertheless, its latest filing with the SEC suggests that the firm has a strategic plan to acquire more BTC and influence other companies into seeing its long-term BTC vision.
Furthermore, the software development firm announced its intention to use the proceeds from this forthcoming sale for various corporate objectives, including increasing its Bitcoin holdings. Some analysts opine that MicroStrategy's massive Bitcoin accumulation is how the company wants to be fully involved in the growth and development of the ever-changing crypto landscape.
The software development giant believes Bitcoin is a symbol of innovation, relentlessly pushing the boundaries of traditional finance. During a recent earnings call, the company's CFO, Andrew Kang, revealed MicroStrategy's plans for the fresh funds generated from its stocks' sales.
Kang stated that the firm will also use the proceeds for general corporate purposes such as repurchasing or repayment. This action emphasizes the company isn't slowing down in its massive Bitcoin purchases anytime soon.
Michael Saylor, the chairman of MicroStrategy, reiterates that the firm's primary goal is to acquire more BTCs, which will be profitable for its investors in the long term. He stated that the company intends to achieve this goal by leveraging cash flow from its business operations, engaging in intelligent debt financings, and other well-planned operations.
However, neither Saylor nor Kang clarified that the company would spend all the $750 million it plans to generate from its stocks' sales on additional BTC acquisition. Nonetheless, there is a strong likelihood that a significant portion of the funds will be directed toward Bitcoin investment.
MicroStrategy's Q2 Performance
MicroStrategy significantly increased its Bitcoin holdings during the second quarter of 2023, successfully adding 12,800 BTC to its existing portfolio. This is the largest single-quarter increase in its BTC stash since Q2 2021.
As a result, the company's total BTC holdings stand at 152,800, with a market value of around $4.5 billion at the current market price. In addition, Michael Saylor announced via Twitter that the company purchased 467 BTC last month for $14.4 million.
Following the recent developments, the firm's share price (MSTR) has skyrocketed by nearly 200% since the start of the year. MSTR's value was $145.02 per share on January 3, but as of this writing, it has risen to an impressive $434.98 per share.
Despite its massive BTC acquisitions, MicroStrategy remains at the forefront of business intelligence innovation. The company shared details about its MicroStrategy ONE platform in its Q2 2023 report.
According to the report, the platform seamlessly integrates business intelligence and artificial intelligence capabilities. Phong Le, CEO of MicroStrategy, claimed that the platform is the most significant product innovation in the company's history.
Le added that the platform will revolutionize how organizations conduct business operations because it combines the power of business intelligence and artificial intelligence. Meanwhile, MicroStrategy's Q2 report noted that the firm is committed to pursuing cutting-edge solutions to provide valuable tools that cater to the evolving needs of its client base.
---
Tokenhell produces content exposure for over 5,000 crypto companies and you can be one of them too! Contact at info@tokenhell.com if you have any questions. Cryptocurrencies are highly volatile, conduct your own research before making any investment decisions. Some of the posts on this website are guest posts or paid posts that are not written by Tokenhell authors (namely Crypto Cable , Sponsored Articles and Press Release content) and the views expressed in these types of posts do not reflect the views of this website. Tokenhell is not responsible for the content, accuracy, quality, advertising, products or any other content or banners (ad space) posted on the site. Read full terms and conditions / disclaimer.