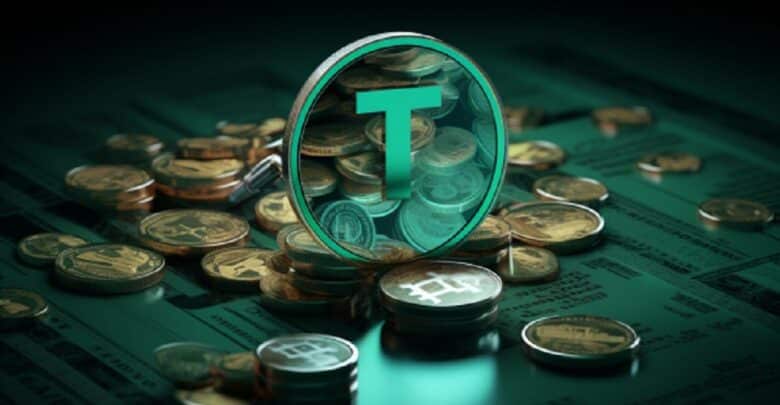 Tether USDT's parent company, Tether Holdings, has reported a remarkable operational profit exceeding the $1 billion mark during the year's second quarter. In addition, the company's consolidated assets have outpaced its consolidated liabilities, resulting in a significant increase of $850 million in excess reserves, demonstrating its strong financial position.
Tether's Q2 Report
Tether's Chief Technology Officer (CTO), Paolo Ardoino, recently took to Twitter to reveal the firm's highly anticipated attestation report for the second quarter of 2023. The report, expertly compiled by reputable auditing firm BDO Italia, further proves Tether's unwavering commitment to transparency and trustworthiness.
The attestation, which drew widespread attention, validated the accuracy of Tether's Consolidated Reserves Report and shed light on the holdings backing the USDT stablecoin. In previous reports, Tether had stated that its reserves were backed by tangible and substantial assets, giving investors greater confidence in the digital currency's stability.
By adding $850 million to its excess reserves, the stablecoin issuer's excess reserves increased to an astounding $3.2 billion as of June 30, 2023. This outstanding surge in reserves further establishes Tether as a formidable force in the cryptocurrency space, reinforcing its reputation as a trustworthy and secure digital currency provider.
Meanwhile, the company's CTO emphasized that the surplus reserves are integral to Tether's shareholder equity. However, unlike conventional practices of distributing them as dividends, the company has chosen to retain a substantial portion of these profits.
According to Ardoino, Tether's rationale behind this decision is to strengthen the resilience of its stablecoin offerings and maintain its position as the number one stablecoin issuer. Furthermore, Tether advisor Gabor Gurbacs revealed additional details about the company's financial position.
Gurbacs stated that Tether is the 22nd largest holder of US Treasuries, surpassing the holdings of countries such as the UAE, Australia, and Mexico, with its significant $72.5 billion exposure to T-bills. In addition, Tether also has close to $9 billion in Overnight Reverse Repurchase Agreements.
This considerable exposure demonstrates Tether's confidence in the US financial market, compared to other major countries in holding US debt.
Tether's Q2 Earnings
Tether's Q2 report shows a significant increase in its total operating profits from April to June 2023, surpassing $1 billion. This represents a remarkable 30% increase from the year's first quarter.
After allocating earnings to shareholders, the company set aside an impressive $850 million into extraordinary reserves, which it would only use when necessary. Adding the $850 million to Tether's reserves means the company's reserves rose by 34% in less than three months.
Meanwhile, some industry analysts opine that Tether's expert money management has significantly helped increase its contingency funds. Surprisingly, the reserves supporting all currently traded Tether-issued tokens remain strongly collateralized at 100% of their market value.
Notably, there have been significant shifts in the US interest rate environment since the start of the previous year. Interest rates increased from a starting point of a little above zero to 2% by August 2022 before rising again to 4% in November.
Then, the Fed increased the rates beyond 5% from March till date. Meanwhile, Tether continues to provide quarterly reports of its reserves per a 2021 agreement with the New York Attorney General's office.
---
Tokenhell produces content exposure for over 5,000 crypto companies and you can be one of them too! Contact at info@tokenhell.com if you have any questions. Cryptocurrencies are highly volatile, conduct your own research before making any investment decisions. Some of the posts on this website are guest posts or paid posts that are not written by Tokenhell authors (namely Crypto Cable , Sponsored Articles and Press Release content) and the views expressed in these types of posts do not reflect the views of this website. Tokenhell is not responsible for the content, accuracy, quality, advertising, products or any other content or banners (ad space) posted on the site. Read full terms and conditions / disclaimer.