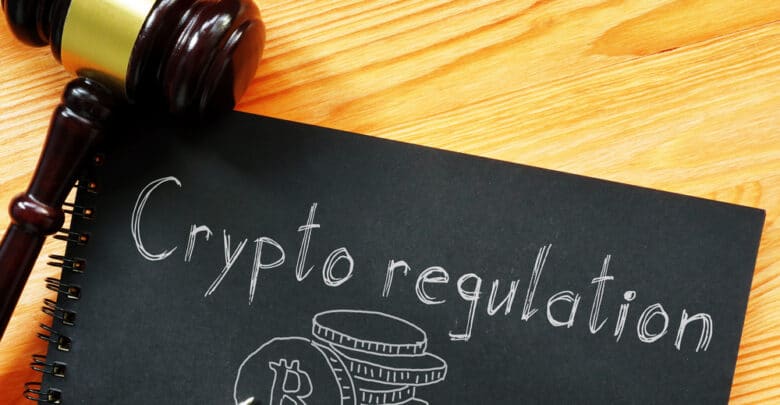 The rise of cryptocurrencies in recent years has attracted the interest of regulators across the world. And considering the decentralized nature of these digital assets, it has been difficult for regulatory bodies to assess them through the lenses of TradFi (traditional finance). This article takes a look at major players involved in crypto regulation globally.
United States Securities and Exchange Commission (SEC)
The United States SEC is responsible for enforcing security rules, protecting consumers, and preventing market manipulation. However, the question of whether cryptocurrencies are securities remains unanswered. Nonetheless, the Securities and Exchange Commission Chair Gary Gensler has said on multiple occasions that based on the Howey Test, all crypto assets except Bitcoin fit the description of a security.
The SEC has targeted several crypto players since the collapse of crypto exchange FTX. Earlier this year, the agency brought charges against stablecoin issuer Paxos and cryptocurrency exchange Kraken, alleging that the two had been offering unlicensed securities. Recently, trading platforms Binance and Coinbase were hit with similar charges.
United States Commodity Futures Trading Commission (CFTC)
The Commodity Futures Trading Commission has the same role as the Securities and Exchange Commission, only that it focuses on derivatives markets. All companies that support crypto derivatives contracts are expected to register with CFTC.
While the SEC insists that cryptocurrencies fall under the "Securities" category, the CFTC, on the other hand, has maintained that most digital currencies are commodities.
United States Internal Revenue Service (IRS)
IRS' primary task is to collect taxes. The agency classifies cryptocurrencies as property. That means holders of these digital currencies are required to file capital gains taxes if they hold them for a year or more. Evading crypto-related taxes could lead to the payment of penalty fees.
Other United States Agencies
Besides the IRS, SEC, and CFTC, there are other agencies involved in crypto regulation. They include the Federal Trade Commission, which investigates fraud in the crypto space; the Financial Crimes Enforcement Network, which ensures all crypto exchanges adhere to anti-money laundering policies; and the Office of the Comptroller of the Currency, which is responsible for overseeing federal banking, along with crypto startups and FinTechs.
European Union Parliament
EU Parliament is the biggest European player in regard to cryptocurrency regulation. Earlier this year, the institution approved MiCA (Markets in Crypto Act), a regulatory framework aimed at reducing consumer risk and holding crypto service providers accountable for the loss of user assets.
MiCA has given the European Securities and Markets Authority more power, allowing the agency to restrict or ban crypto platforms that violate policies that protect investors. The rulebook is set to take effect from next year and will be adopted by all EU members.
Financial Conduct Authority (FCA)
Financial Conduct Authority oversees crypto in the United Kingdom. In February, the agency announced it was planning to release new cryptocurrency regulations that would help protect consumers. Per the announcement, the FCA will use a similar approach that currently applies to traditional finance players. Prime Minister Rishi Sunak has been vocal about making the United Kingdom a global crypto hub since assuming office.
People's Bank of China
People's Bank of China is among the many regulators that have been tough on crypto. In early 2017, the bank ordered all Bitcoin exchanges in China to shut down. Five years later, the institution banned payment firms from processing crypto transactions. Despite the limitations, Chinese people are still allowed to hold digital assets.
Japanese Financial Service Agency (FSA)
Following the approval of the Payment Services Act a few months ago, the Japanese FSA (Financial Services Agency) was given the task of overseeing crypto in the country. Today, Japan-based crypto exchanges are expected to implement strict anti-money laundering policies. However, compared to other regulators within Asia, Japanese regulators appear to be crypto-friendly, considering that they haven't taken enforcement actions against any crypto player in the country.
---
Tokenhell produces content exposure for over 5,000 crypto companies and you can be one of them too! Contact at info@tokenhell.com if you have any questions. Cryptocurrencies are highly volatile, conduct your own research before making any investment decisions. Some of the posts on this website are guest posts or paid posts that are not written by Tokenhell authors (namely Crypto Cable , Sponsored Articles and Press Release content) and the views expressed in these types of posts do not reflect the views of this website. Tokenhell is not responsible for the content, accuracy, quality, advertising, products or any other content or banners (ad space) posted on the site. Read full terms and conditions / disclaimer.