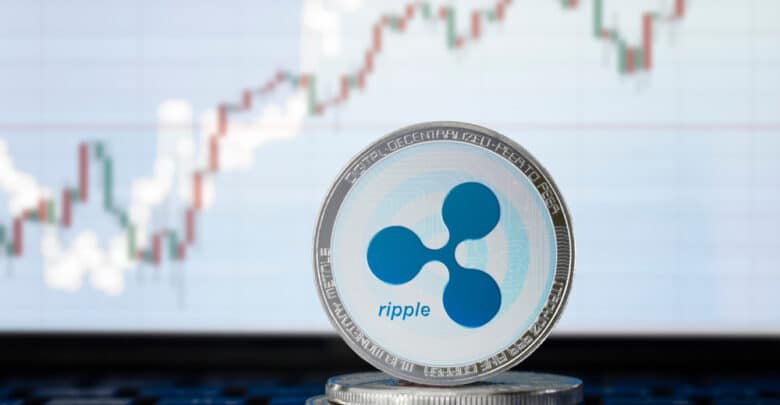 As digital currencies become increasingly mainstream, the European Central Bank (ECB) is taking steps to explore the opportunities and risks associated with them. The ECB created the Digital Euro Association (DEA) to help inform and advise the European Commission on central bank digital currency (CBDC) initiatives.
Hence, the DEA released a white paper that analyzes the increasing focus on privacy in CBDC by Central banks globally.
Shedding Light On Privacy And CBDCs
The Digital Euro Association (DEA) recently released a whitepaper wherein the Director of CBDC Product Management at Ripple, Anthony Ralphs, contributed massively. Ripple spotlighted this development with a tweet and blog article discussing the increasing focus on privacy in Central Bank Digital Currencies (CBDCs) by central banks across the globe.
The blog post indicates that the DEA's whitepaper looks into the issue of privacy and CBDCs. The whitepaper looks at the significance of privacy and its effect on the successful adoption, utilization, and implementation of Central Bank Digital Currencies (CBDCs).
To win user trust and reduce fears of government surveillance, the DEA recommended enhancing privacy and security in the CBDC ecosystem. Ripple's Anthony Ralphs shared his experience and study with this working team.
The paper ends by stating that every central bank seeks different outlooks and values regarding privacy. Hence, Ripple and the DEA can only set some minimum standards that should be respected worldwide.
An employee of Ripple asserted that "CBDCs and the blockchain technology they are built on offer improved security and access control to guarantee privacy in the various use cases executed." Ripple's blog post emphasizes that different applications and executions of CBDCs could lead to the increased international exchange of data in the future.
Meanwhile, the Digital Euro Association advocates utilizing robust encryption measures, tight access regulations, frequent examinations, and a stringent punishment framework for any data violation, among other preventive measures.
DEA And The Future Of European Banking
It is worth mentioning that the DEA is an independent body, not connected to the Eurosystem or any organization from Europe. Among Ripple's members are Ernst & Young, German Central Bank (Bundesbank), and RTGS.global, Circle, and a few other German banks.
The most notable of these German banks are the Solaris Bank, Hamburg Commercial Bank, the association of German savings banks (Deutscher Sparkassen Giroverband), and DZ Bank.
Meanwhile, Ripple continues to offer its CBDC solutions to various clients. The firm's Senior Vice President, Brook Entwistle, recently declared that the company is collaborating with 20 countries for CBDC solutions.
Also, the Bank of England's study on a digital pound included a reference to Ripple. Moreover, the blockchain company is a member of the Digital Pound Foundation, an autonomous body.
---
Tokenhell produces content exposure for over 5,000 crypto companies and you can be one of them too! Contact at info@tokenhell.com if you have any questions. Cryptocurrencies are highly volatile, conduct your own research before making any investment decisions. Some of the posts on this website are guest posts or paid posts that are not written by Tokenhell authors (namely Crypto Cable , Sponsored Articles and Press Release content) and the views expressed in these types of posts do not reflect the views of this website. Tokenhell is not responsible for the content, accuracy, quality, advertising, products or any other content or banners (ad space) posted on the site. Read full terms and conditions / disclaimer.