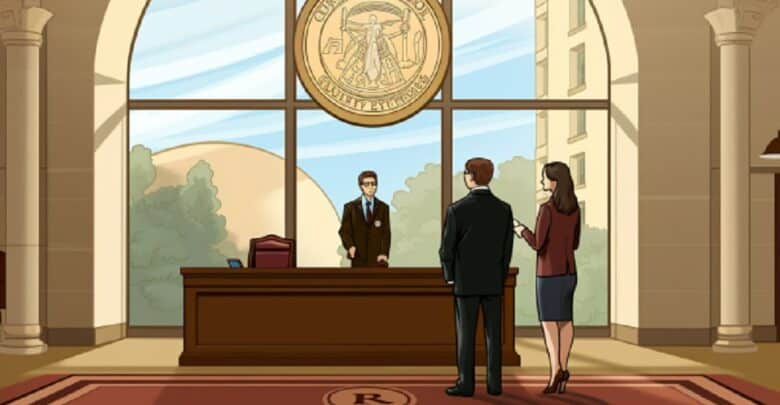 Key Insights
Bankman-Fried's ADHD medication plea shakes up his high-stakes trial.
Star witness Caroline Ellison's testimony reveals the inner workings of Alameda and FTX.
Secret audio recording strengthens the prosecution's case against Bankman-Fried.
Bankman-Fried's defence team has raised concerns that their client may be unable to effectively testify without access to his prescribed ADHD medication, Adderall. This unexpected development has prompted a letter to a federal judge requesting accommodations for the defendant, and it adds a unique layer of complexity to a case already laden with intrigue.
Sam Bankman-Fried's Medication Dilemma
In a court filing dated October 15, Sam Bankman-Fried's legal representatives made a compelling plea to Judge Lewis A. Kaplan. They are seeking the court's approval for Bankman-Fried to take his prescribed dose of Adderall during trial hours. The reason for this request? Bankman-Fried, facing seven counts of fraud and conspiracy, insists he cannot maintain focus without this medication.
The defence asserts that their client's inability to access Adderall has hindered his ability to concentrate at the level necessary to participate meaningfully in his defence. However, the court and the government have yet to resolve this issue satisfactorily, which is why the defence is urgently seeking a solution.
A Cry for Resolution
The defence's concerns regarding Sam Bankman-Fried's medication are not unfounded. They claim that numerous attempts to resolve this issue with the Bureau of Prisons (BOP) have gone unanswered. As the trial resumes on October 16, they are adamant that Bankman-Fried requires a 12-hour extended-release 20 mg dose of Adderall to be at his best. Unfortunately, it remains uncertain whether the extended-release dose is effective for him.
In their quest for a solution, the defence has proposed an alternative. They suggest that the court could issue an order permitting Bankman-Fried to take his prescribed Adderall at the courthouse on trial days. This compromise could be a crucial lifeline to ensure that the defendant can actively participate in his defence.
A Plea for an Adjournment
Beyond the medication issue, the defence has also requested the court to adjourn the trial for one day on October 17. This extension would provide the necessary time to resolve the medication matter while affording the attorneys extra time to prepare for the trial. It's a reasonable request, given the potential consequences of not addressing Bankman-Fried's ADHD concerns.
This development comes on the heels of a trial already laden with unexpected revelations. The government's case against Sam Bankman-Fried is centred around allegations of a yearslong conspiracy to steal from customers, defraud investors, and conceal these actions. The prosecution's case has been bolstered by a star witness, Caroline Ellison, who once served as the CEO of Alameda Research and was romantically involved with the defendant.
Caroline Ellison's Compelling Testimony
Caroline Ellison, described as the "ultimate insider" due to her proximity to Bankman-Fried, delivered a series of riveting testimonies over three days. Her insights into the inner workings of Alameda and FTX, where executives lived together in a lavish Bahamas apartment, shed light on the allegations.
Ellison walked jurors through financial documents she prepared, labelling them "dishonest" and designed to mask the shaky financial ground Alameda stood upon. Her emotional accounts and tears revealed her "constant state of dread" and stress surrounding the deception of investors, the public, and employees.
Moreover, her testimony corroborated evidence from another FTX executive, Gary Wang, who disclosed that Alameda had a secret and virtually unlimited line of credit to access FTX customer funds without their knowledge or consent. Ellison even shed light on Bankman-Fried's calculated public image, marked by dishevelled appearances and eccentric entrepreneur branding.
The Challenge of Cross-Examination
The defence faced the daunting task of cross-examining Caroline Ellison for approximately six hours. Objections from the prosecution and moments of exasperation from Judge Lewis Kaplan marked of the exchange. Despite the challenges, Ellison's testimony had already etched a narrative of Bankman-Fried as the central figure in all critical decisions at Alameda and FTX.
---
Tokenhell produces content exposure for over 5,000 crypto companies and you can be one of them too! Contact at info@tokenhell.com if you have any questions. Cryptocurrencies are highly volatile, conduct your own research before making any investment decisions. Some of the posts on this website are guest posts or paid posts that are not written by Tokenhell authors (namely Crypto Cable , Sponsored Articles and Press Release content) and the views expressed in these types of posts do not reflect the views of this website. Tokenhell is not responsible for the content, accuracy, quality, advertising, products or any other content or banners (ad space) posted on the site. Read full terms and conditions / disclaimer.