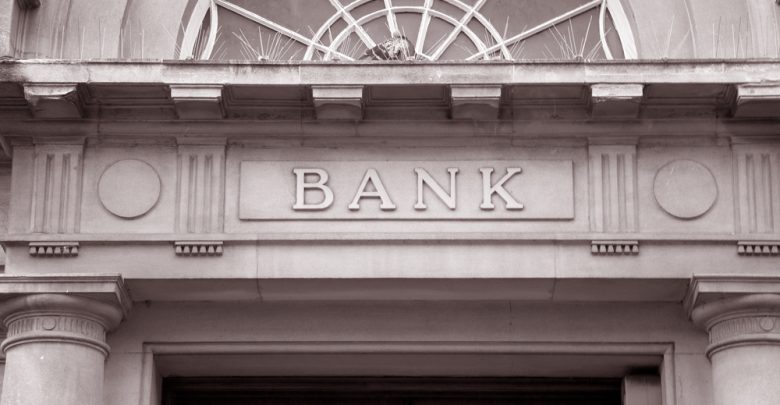 The World Bank holds immense significance as the world's largest financial body. It's a pivotal player in promoting global economic development and poverty alleviation, often dominating discussions about the world's economic status.
As an international financial entity, the World Bank extends financial and technical support to developing nations. Beyond a simple bank, it's a prominent global organization with a profound impact on numerous economies through its exceptional financial services.
Operational in 189 countries, the World Bank vigorously strives to combat poverty and boost member countries' economic progress by forming partnerships. It stands alongside the International Monetary Fund (IMF), which resembles a credit fund.
Operated and governed by its member countries, the World Bank is led by diverse executives and spearheaded by its president. Its primary focus is lessening global poverty and enhancing living standards by providing loans to governments of less privileged members.
The World Bank's Aims and Objectives
The World Bank has 17 goals to reach by 2030, tightly aligned with its core mission of financially supporting underdeveloped nations to fight poverty.
Using capital market-generated funds, the Bank effectively aids member nations in this endeavor. Raising the income of the less fortunate and improving shared prosperity is another pivotal goal realized through World Bank projects. These initiatives enable poorer countries to finance their projects, fostering education, employment, and citizenship growth.
The World Bank also promotes international trade in underdeveloped nations and provides environmental protection and debt reduction solutions for developing countries.
The World Bank's Historical Background
In 1944, during the Bretton Woods Conference, the World Bank came into existence. Initially named the International Bank for Reconstruction and Development (IBRD), it aimed to reconstruct war-ravaged Europe post-World War II. It began operations in 1946 and encompassed 38 member states.
Over time, its focus expanded to encompass project development in various regions, becoming a globally recognized research hub. It advises countries on crucial sectors like health, education, finance, and more, leveraging knowledge from its departments.
The World Bank Institute, a subsidiary, specializes in training government officials.
The Functioning of the World Bank
Member countries' representatives make funding decisions within the World Bank. It acquires funds through bond issuance in international financial markets and member contributions. These funds fuel development projects and technical aid.
The Bank extends low-interest loans to support member countries' development projects. These loans have more extended repayment periods and significantly lower interest rates than commercial banks.
The World Bank also actively offers financial advice due to its extensive financial expertise.
Structural Framework
With headquarters in Washington D.C., the World Bank consists of specific institutions, each with distinct roles:
International Centre for Settlements of Investment Dispute (ICSID): Handles foreign investment disputes through arbitration or conciliation.
Multilateral Investment Guarantee Agency (MIGA): Provides loan guarantees and insurance against non-commercial risks for developing countries and foreign investors.
The International Finance Corporation (IFC) collaborates with private investors to financially support businesses, particularly in developing nations.
International Development Association (IDA): Assists low-income developing countries with interest-free loans, policy advice, and technical aid funded by developed countries' contributions.
The International Bank for Reconstruction and Development (IBRD): Offers loans at market interest rates to middle-income developing countries.
Member countries' Board of Governors, typically composed of finance or development ministers, hold ultimate policymaking authority. They meet annually at the Joint Annual Meetings of the World Bank Group and the International Monetary Fund.
World Bank's Roles
The World Bank carries out vital roles, which include:
Nurturing Human Capital: The World Bank initiates projects to enhance the productivity of citizens in developing nations, fostering their active contribution to the economy.
Enhancing Immunization Nationally: Initially launched for Pakistan in 2016, the World Bank's project aimed to ensure equitable vaccine distribution to children aged 0-23 months.
Future-Oriented Learning: Initiatives are established to improve school access for children and enhance secondary education effectiveness in select communities.
World Bank vs. IMF
While sharing objectives, the World Bank and IMF exhibit notable distinctions.
Funding vs. Global Monetary Oversight: The World Bank provides funding to developing nations, whereas the IMF oversees the global monetary system.
Poverty Eradication vs. Financial Solutions: The World Bank targets poverty reduction, while the IMF addresses worldwide financial challenges.
Size Disparity: With over 7000 staff, the World Bank surpasses the IMF, which employs around 2300.
Conclusion
The World Bank significantly bolsters economic development and poverty reduction with its versatile approach, financial support, and expertise, solidifying its role in global development.
While progress has been made in the World Bank's objectives, challenges like corruption and conflict still require attention and resolution in member countries.
---
Tokenhell produces content exposure for over 5,000 crypto companies and you can be one of them too! Contact at info@tokenhell.com if you have any questions. Cryptocurrencies are highly volatile, conduct your own research before making any investment decisions. Some of the posts on this website are guest posts or paid posts that are not written by Tokenhell authors (namely Crypto Cable , Sponsored Articles and Press Release content) and the views expressed in these types of posts do not reflect the views of this website. Tokenhell is not responsible for the content, accuracy, quality, advertising, products or any other content or banners (ad space) posted on the site. Read full terms and conditions / disclaimer.